Guards Polo
Club News
Back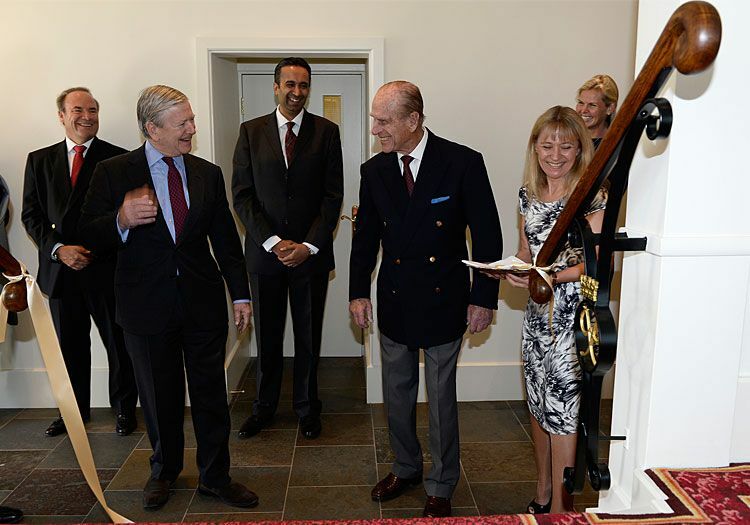 Zedan claims Cartier gold in Dubai
10th November 2016
---
HRH Princess Haya Bint Al Hussein presents Amr Zedan with the Cartier International Dubai Polo Challenge Trophy
HRH Princess Haya Bint Al Hussein, wife of HH Sheikh Mohammed Bin Rashid Al Maktoum, Vice-President and Prime Minister of the UAE and Ruler of Dubai, presented the prestigious Cartier International Dubai Polo Challenge Trophy to Zedan Polo's Amr Zedan and Rashid Bin Drai following their 9-6 win over Mohammed Al Habtoor's Habtoor Polo team in the final of this 8-goal tournament.
This fast paced game, which was played at Ali Albwardy's impressive Desert Palm Polo Club in Dubai, was the culmination of four days of highly competitive polo between four teams, featuring patrons from the UAE, Saudi Arabia, Brunei and the UK, plus pros from Europe and South America. The Zedan team had impressed throughout the week and this final win was especially sweet for Amr Zedan as he has supported this competition, now in its 12th edition, for some 10 years.
In addition to the presentations by HRH Princess Haya, Cartier's VIP guest Alessandra Ambrosio presented the La Martina Most Valuable Player of the Tournament Award to Habtoor Polo's Santiago Gomez Romero. She also awarded the Cartier Best Playing Pony Rug and a saddle to Mohammed Al Habtoor's Sasha, which had been played by Habtoor Polo's Tommy Iriarte in two chukkas in this final.
Some 600 Cartier guests attended this thrilling, four-chukka match, with HRH Princess Haya watching the game from the Royal Box, accompanied by HRH Princess Azemah of Brunei, Alessandra Ambrosio, Jerome Metzger, Retail Director Cartier Middle East and India and Ali Albwardy. Members of the core team from Guards Polo Club, headed by CEO Neil Hobday, were also at Desert Palm to ensure that, once again, the Cartier International Dubai Polo Challenge reflected the core values of Guards Polo Club - pageantry, elegance and great polo.
This was the first time that Cartier had hosted its acclaimed Dubai Polo Challenge tournament in November and, despite the increased temperature, it was deemed the best event yet. The action on the field had started earlier in the day when the sponsor's own team, Cartier and the home side, Desert Palm took to the field for the Desert Palm Trophy. This subsidiary final saw a victory for Desert Palm, with HRH Princess Haya presenting the Desert Palm Trophy to HRH Prince Jefri of Brunei and Rashid Albwardy.
Zedan Polo Team: Amr Zedan (0); Rashid Bin Drai (0); Nico Petracchi (2); Raul Laplacette (6). Habtoor Polo: Stuart Wrigley (0); Mohammed Al Habtoor (0); Santiago Gomez Romero (3); Tomas Iriarte (5).
Desert Palm: HRH Prince Jefri (0); Saoud Khoory (1); Rashid Albwardy (2); Martin Valent (5). Cartier: Federico von Potobsky (6); Peter Reid (-1); Haider Bangash (-1); Mario Gomez (4).
---