Guards Polo
Club News
Back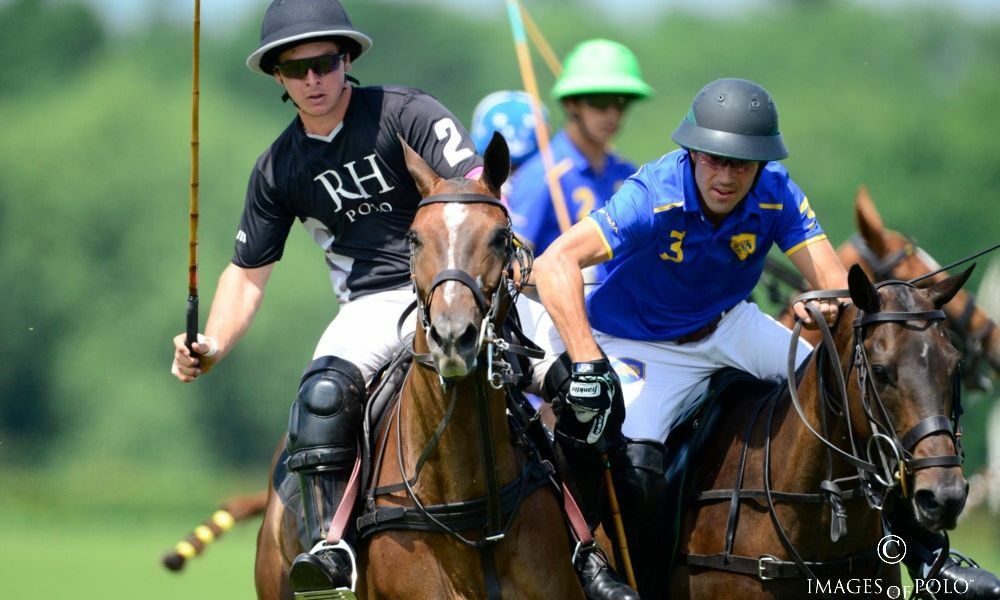 The stories behind the stats on the road to the Cartier Queen's Cup Semi-Finals
12th June 2018
---
Michael Foster of the International Polo Academy, offical match stats suppliers to Guards Polo Club writes:
Beginning with 11 teams, the 2018 Cartier Queen's Cup is now down to just four after the past weekend's quarter-final matches. Intriguing games remain as a rejuvenated Park Place team faces Valiente, while La Indiana faces La Bamba de Areco for the second time this tournament - their previous match-up being decided by just one goal. The four 10-goalers in the tournament all advance to the semi-finals, leading their respective teams to victories at the Guards Polo Club.
The final week of group play saw four crucial games that impacted the positioning of the teams entering the quarter-finals, with no game more important than Park Place's victory over El Remanso. With both teams holding a 1-2 record coming into the game, a win secured a spot in the quarter-finals, while a loss could end their tournament. Park Place put forth their best effort in the convincing 10-5 victory, led by a seven-goal performance from Juan Britos, as missed opportunities from the field signalled the end of the tournament for the all-English side of El Remanso that converted just four of their 18-shot attempts in the loss.
After La Bamba de Areco defeated Clinova to improve their record to 3-1 and secure their spot in the quarter-finals, Les Lions had a key match-up against Valiente, needing a win to keep their hopes alive. Despite being outshot 14-7, Les Lions shot an effective 71%, while holding Valiente to just 29% from the field in a critical victory, led by Joaquin Pittaluga's 5.5 goals per game to gain a spot in the quarter-finals.
Saturday's quarter-finals began with Park Place displaying a dominant defensive performance in a 9-5 victory over RH Polo. Finding themselves in an early 3-0 deficit, Park Place held RH Polo to just six shots and two field goals in the game, with their back line of Tommy Beresford and Hilario Ulloa working seamlessly to contain the elite duo of Sapo Caset and Rodrigo Andrade. Coming into the game, the duo had averaged a combined 7.2 goals per game, but were unable to get past a Park Place team that booked the first spot in the semi-finals.
The second semi-final featured Talandracas and Valiente in a game that began with a collision that forced Julian de Lusarreta out of the game due to injury. Valiente gained the early lead, but Talandracas, led by Alejandro Muzzio and Francisco Elizalde, mounted a comeback late in the game. Yet, a strong fifth chukka from Adolfo Cambiaso carried his team to the narrow one-goal victory.
Sunday's quarter-finals featured a different narrative, with La Bamba de Areco and La Indiana displaying their offensive firepower in convincing victories. The tournament's second and eighth leading scorers in David Stirling and Juan Martin Nero, led La Bamba de Areco with another strong offensive performance and numerous combination plays to lead them to a convincing victory over Les Lions. Shortly after, La Indiana deliverd one of their best performances to date, defeating Emlor 12-6 by displaying a cohesive team effort on the defensive end. Shooting 5 for 6 from the field, Alec White worked effectively alongside Facundo Pieres' six goals to give La Indiana momentum heading into the semi-finals.
Wednesday's first semi-final features an intriguing match-up between Park Place and Valiente, with Park Place using effective 52% shooting from the field, second best among all teams to outplay their opponents. Tournament scoring leader Juan Britos has been an offensive force and will be looked upon to continue his performance against a stout Valiente defence. Led by Adolfo Cambiaso, Valiente counters with a defence that has allowed just 8.0 goals per game. Leading the tournament with 5.8 throw-ins per game, Cambiaso will look to control play through the extra possession and solve the Park Place defence that limited RH Polo's potent attack.
The second semi-final features a match-up between the top two offensive teams of the tournament with La Bamba de Areco and La Indiana averaging 11.3 and 9.5 goals per game respectively to rank first and second in the tournament. With Stirling and Nero playing seamlessly together for La Bamba de Areco, La Indiana's Facundo Pieres and Nic Roldan will need to match their play and strive for the same outcome as their match-up in group play that saw la Indiana edge La Bamba de Areco by one goal.
Regardless of the score, both semi-finals will provide enticing matches as the remaining four teams look to advance to Sunday's final.
---