Guards Polo
Club News
Back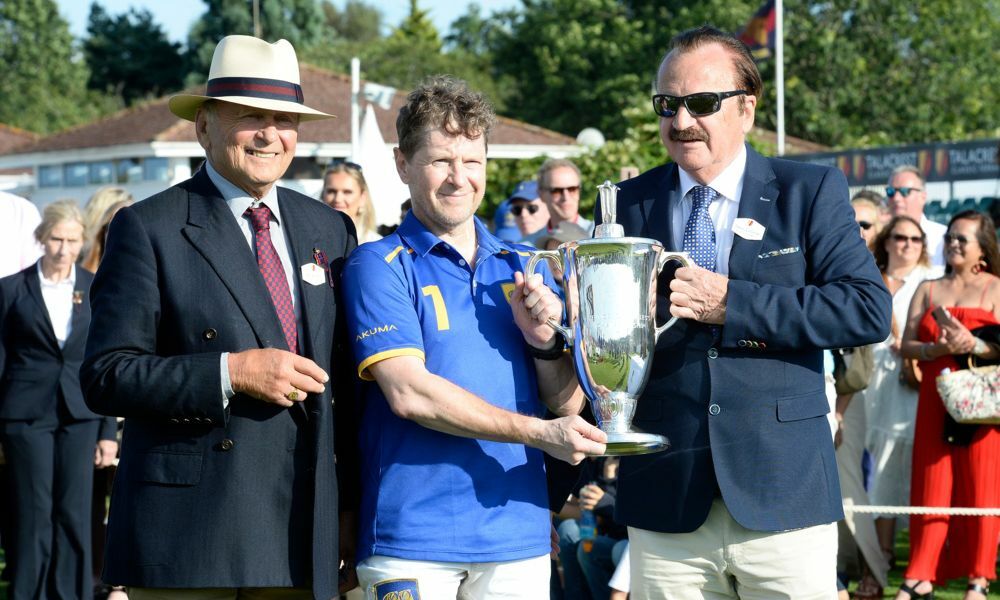 Talacrest Renews Prince of Wales's Championship Cup Sponsorship
9th December 2021
---
John Collins, founder and owner of Talacrest Classic Ferrari, has confirmed that his iconic brand will continue to sponsor Guards Polo Club's late summer high-goal fixture.
Played for the first time this season, the competitive, 22-goal polo tournament saw several of the sport's top teams and their impressive horsepower compete in a bid to win the coveted Talacrest Prince of Wales's Championship Trophy. Honours – and four stunning Cartier watches – went to Andrey Borodin's Park Place team after a tight final match against Alessandro Bazzoni's Monterosso squad.
A former high-goal player and patron, John said when confirming the sponsorship extension: "I was delighted to have the opportunity to support high-goal polo at Guards Polo Club. I really enjoyed the tournament and absolutely loved finals day and so am only too happy to now expand my support of the Cup. August is a busy time for Talacrest – there are two big classic car shows in the USA at this time - but I am delighted that the Club has been able to work around my motorsport commitments to ensure that Talacrest can continue to have a major presence at this high-goal contest for the foreseeable future.
"I am also keen to support a major tournament like the Prince of Wales's Championship Cup as I passionately believe that polo is as much about entertainment as it is about the game of polo. I believe everyone on finals day last year, players and spectators alike had a wonderful time. Polo's top players had the opportunity for some really competitive sport late into the season on first-class grounds while the addition of my Ferraris on the field brought some razzmatazz to the day that was hugely appreciated by those watching the game. Now I just need to start planning next year's entertainment and prizes."
HRH The Prince of Wales, himself a former high-goal player, offered his personal support to this high-goal competition when it was launched in the spring of 2021. The Club's Chairman, Brian Stein, said at the trophy's launch: "We are honoured to have the support of His Royal Highness with regard to this tournament. He played much of his polo, including the high-goal, at Guards Polo Clubs and so it is wonderful that we can honour His Royal Highness is such an appropriate fashion."
Next season's Talacrest Prince of Wales's Championship Cup will be played from 26 July – 14 August 2022, with finals day again featuring an array of Thoroughbred Ferraris alongside plenty of top-quality polo. All Club members will have free access to every one of the Talacrest high-goal games, including the final. Detailed information about Mosimann's Clubhouse hospitality packages will be published in the New Year, while teams will receive tournament entry details in the late Spring.
For more information on Talacrest Classic Ferrari please email John Collins at [email protected] or visit http://www.talacrest.com
To buy the Classic Ferrari Book please go to http://www.talacrest.com/talacrest-classic-ferrari-book
---