Guards Polo
Club News
Back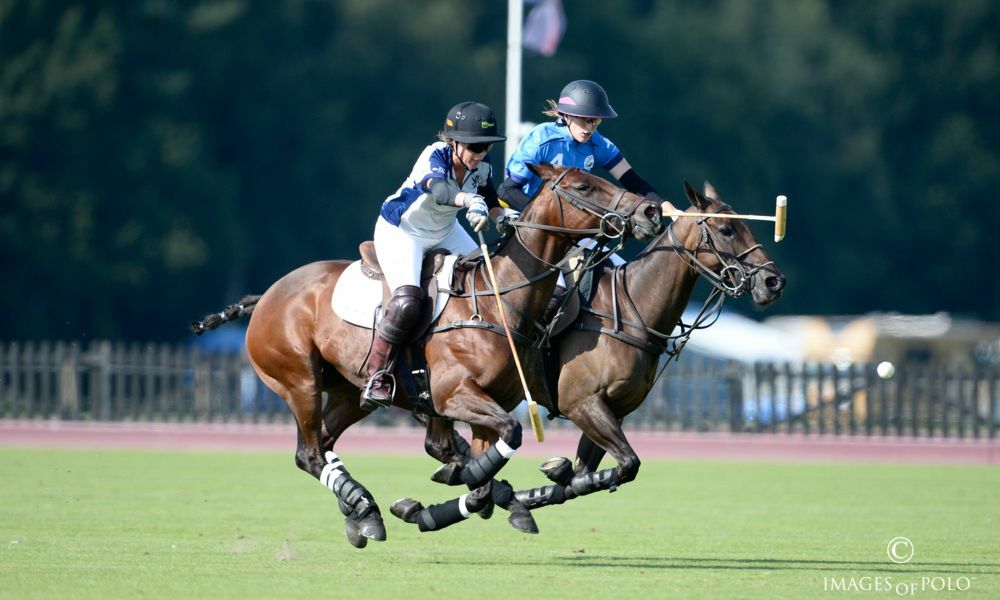 Strong entry for 2nd edition of Ladies' Charity Tournament for Lord Patrick Beresford Trophy
15th August 2018
---
Nine impressive teams have entered the second edition of the Guards Ladies Charity Polo Tournament for the Lord Patrick Beresford Trophy. Last year's winners, Siri Evjemo-Nysveen's Monterosso Polo Team, are back to defend their title, but face some stiff opposition. Not least from HH Sheikha Maitha and her famed UAE Polo team, featuring rising star Milly Hine and eight-goaler Hazel Jackson Gaona. Ladies 10-goal superstar Nina Clarkin also returns, this time playing for the 18-goal Dodson and Horrell team. Other Guards Polo Club's lady patrons in action include Clare Mathias and Louisa Donovan, teaming up this time for the Clarita team, while Annita Van der Hoeven is in action with her own Nipas team. Meanwhile Sophie Granchi will be playing alongside daughter Capucine in the French Kiss team.
With such a strong entry, finals day on Saturday 1 September is guaranteed to deliver a fabulous day of first-class sport. Appropriately, Guards Polo Club ensures that this date is also a major fundraiser for Breast Cancer Haven and so opens its doors to non-members. Thousands have been raised over the past five years for this leading cancer support charity and this year's event will be no exception.
In addition to the luxurious, all-day Clubhouse hospitality, our events team is also offering non-members the opportunity to enjoy day membership for just £25 per person. This includes watching the matches from the grandstands, having access to the Clubhouse Bar, exploring the La Martina Lawn Retail Village – featuring make-up artists, jewellers, gifts and clothing, plus food and drink options - and enjoying our post-match, sundowner cocktail hour with entertainment from a live DJ on the Clubhouse Terrace.
To find out more about one of the most fabulous days in our calendar please call Stephanie or Saskia in our Events Team on 01784 434 212 or email [email protected].
To see the complete team listing and follow the action over the 11-day tournament go to www.guardspoloclub.com/tournaments-and-results
---