Guards Polo
Club News
Back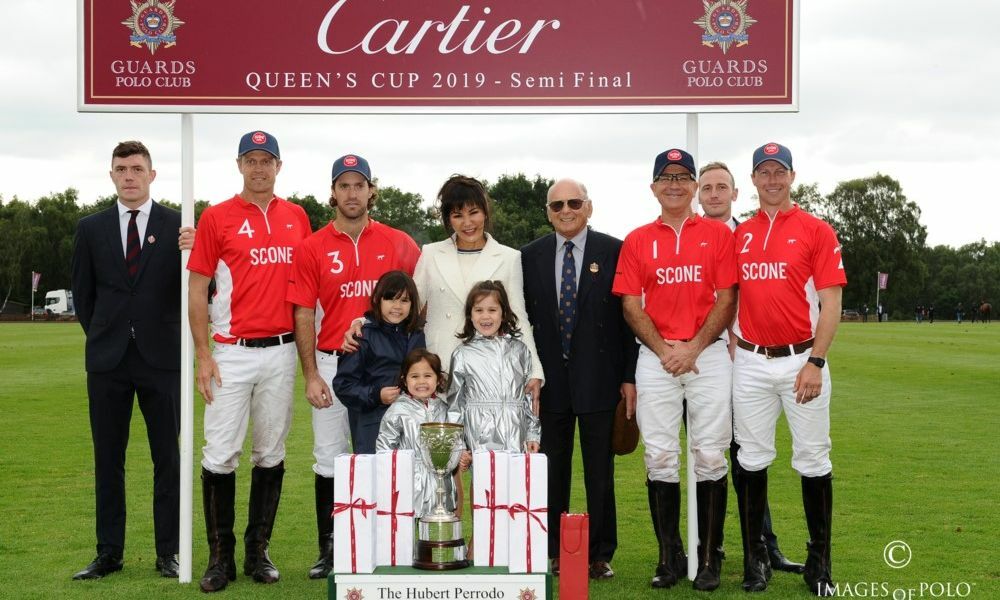 Scone Polo and Park Place win through to Cartier final
13th June 2019
---
After three weeks of superb, high-goal polo 12 teams have been whittled down to two – Scone Polo and Park Place. I am not sure that this was the final one would have predicted back in May but both of these teams deserve their place in Sunday's final.
David Paradice's Scone Polo, the only new name on the team roster this year, had a terrible start to the competition, losing their first two matches. They found their form when it mattered though, winning their last four games. This includes a mature and impressive performance over Top Srivaddhanaprabha's VS King Power this morning in the first semi-final for the Hubert Perrodo Trophy, winning this match 7-5. Scone Polo produced some wonderful four-man polo, with their number four, James Harper being particularly impressive and superbly supported by the England team captain James Beim.
This game was an almost perfect demonstration of running polo, with few umpires' whistles and plenty of horse races up and down the field. VS King Power would often win a line-out but failed to convert some good polo into goals, although their patron, Srivaddhanaprabha, produced two impressive goals to keep his team in contention at key moments.
On the final whistle though it was no surprise to learn that Harper was named the Most Valuable Player, receiving his prizes from Carrie Perrodo, the widow of Hubert Perrodo. Team-mate Nico Pieres, who also had a fast-paced and powerful game for Scone Polo, received the Best Playing Pony prize for Honey D'Amore, an Australian Thoroughbred he had only purchased three weeks ago.
The weather had deteriorated by the second semi-final and both teams had to contend with persistent rain showers as well as the pressure of reaching a final. However both teams understand the pressures of a final as La Indiana and Park Place were the Cartier Queen's Cup finalists in 2018. Park Place dominated this game from the second chukka and were, incredibly, 7-3 up at half-time. This was partly due to Hilario Ulloa, who was on fire in the third, firing through three goals in almost as many minutes. Benjamin Urquiza also had a great game for Park Place, scoring four goals (three field goals and a penalty).
Of course La Indiana is a class team with some impressive horsepower and should never be discounted. Facundo Pieres and Rodrigo Andrade started to fight back, successfully converting penalties and finding field goals. Such was the change in dynamic that Park Place failed to score at all in the fifth and the gap was now down to two goals (8-6 in favour of Park Place). However further goals off the sticks of Urquiza and Juan Britos in the sixth guaranteed Andrey Borodin's second successive Cartier Queen's Cup Final, winning this match 10-8.
Ros Packer presented the Kerry Packer Trophy to the Russian and also awarded Ulloa with the Most Valuable Player prize. His magnificent stallion, Minchatos Mesquite, was then presented with the Best Playing Pony prize, an award this stallion collected at this stage of the competition last year.
Both teams will looking to register their first Cartier Queen's Cup victory on Sunday and will have to bring their best game – and ponies – to ensure success. The main final will be played at 3pm, historically played in the presence of HM The Queen.
---