Guards Polo
Club News
Back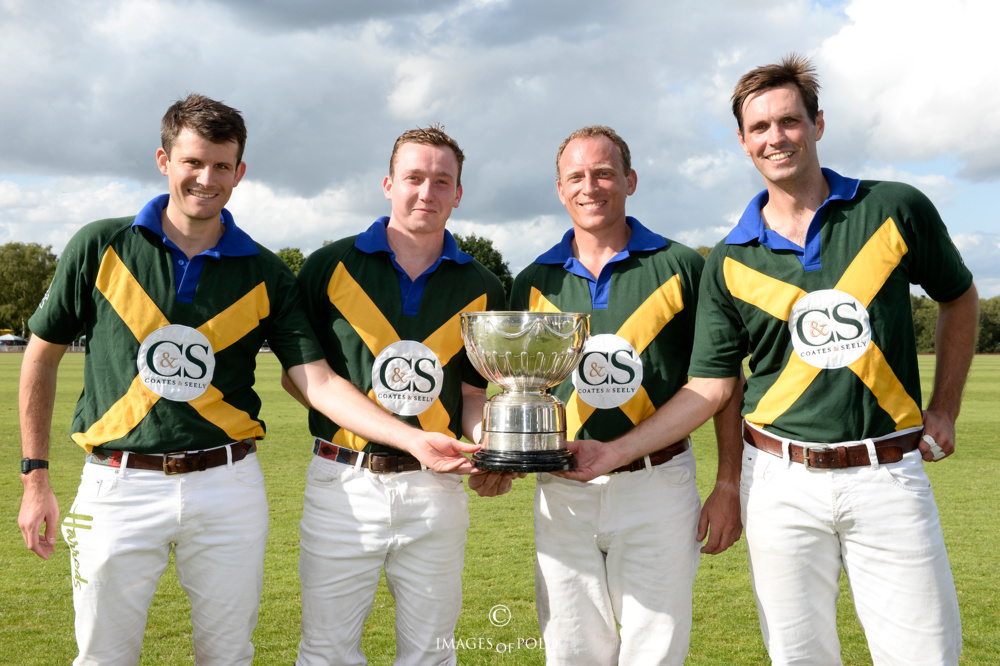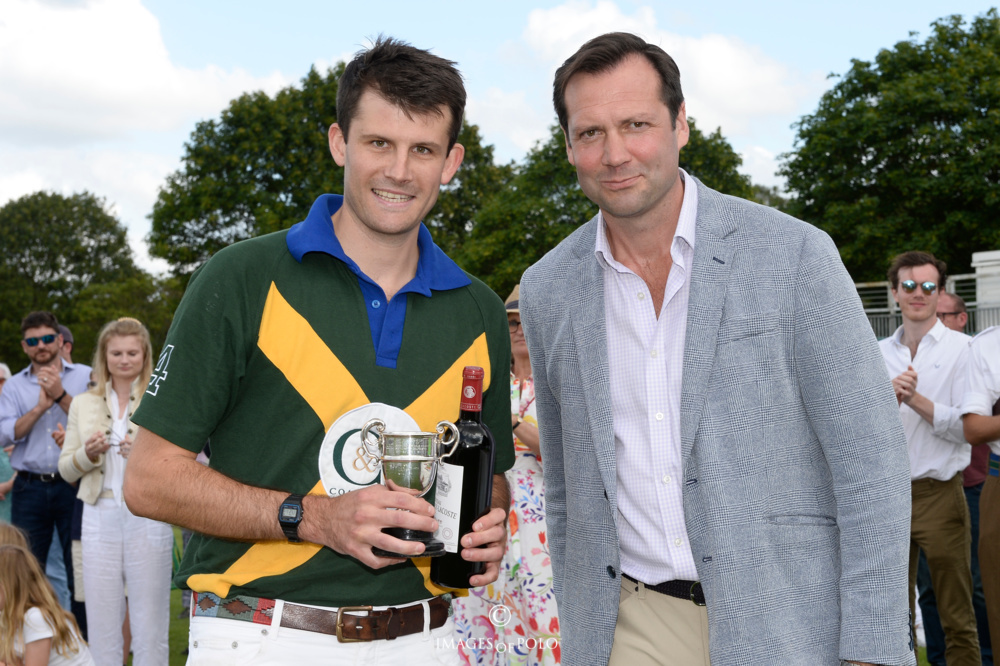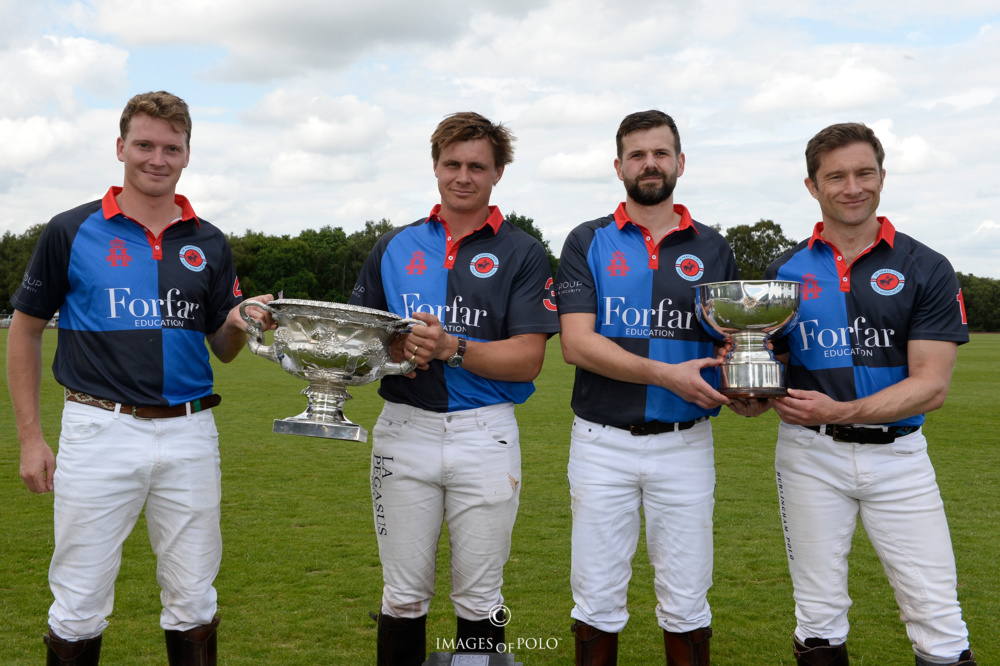 Queen's Royal Hussars claim military treble
2nd August 2023
---
The Queen's Royal Hussars (QRH) won the prestigious Forsyth Inter Regimental Trophy for the third successive year. The QRH are at the top of their game and this year's Inter Regimental final, in early July, was no exception. The competitive army team delivered a convincing performance to defeat the Royal Artillery (RA) 7-1.
The QRH were in command of this match from the first whistle and were 4-0 up at half-time. The RA restored a little honour in the final chukka but the damage had been done and it was the QRH's Capt Jamie Fry who stepped forward to lift the trophy, one of the oldest pieces of silverware still played for today. Jamie then returned to the presentation arena to receive the Pringle Cup, awarded to the Most Valuable Player in this military match. Not surprising perhaps as he was the highest handicapped player on the field.
Meanwhile, the Forbes Cockell Award, for the most unique moment in the match, went to the RA's Major Will Mawby. He received this prize from the late Major Ian Forbes-Cockell's daughter Annabel.
Earlier in the day the Armed Forces Polo Association (AFPA) scored seven goals to win the United Services Cup. They defeated a Veterans team (rec ½ goal on handicap) 7-11/2 on The Duke's Ground. This match was played, as usual, as part of the Chapple Cup series and the AFPA's win on Inter Regimental Day ensured that they also won the Chapple Cup. The AFPA's Capt The Hon Freddie Benyon of the Coldstream Guards was named the Most Valuable Player in this match.
Queen's Royal Hussars: Major Max Morant (-1); Brigadier Nick Cowley (0); Capt The Hon William Cecil (0); Capt Jamie Fry (1). Royal Artillery: Col Dickie Winchester (0); Major Robert Skeggs (0); Capt Will Young (0); Major Will Mawby (0).
AFPA: Surgeon Capt Harry Rourke Royal Navy (0); Group Capt Ed Whitechurch RAF (0); Capt Oliver Powell Welsh Guards (2); Capt The Hon Fred Benyon Coldstream Guards (0). Veterans: Major General Robert Talbot-Rice (-1); Fran Townend (-1); Mark Hayden Kellard (1); Capt Paddy Selfe (2).
---