Guards Polo
Club News
Back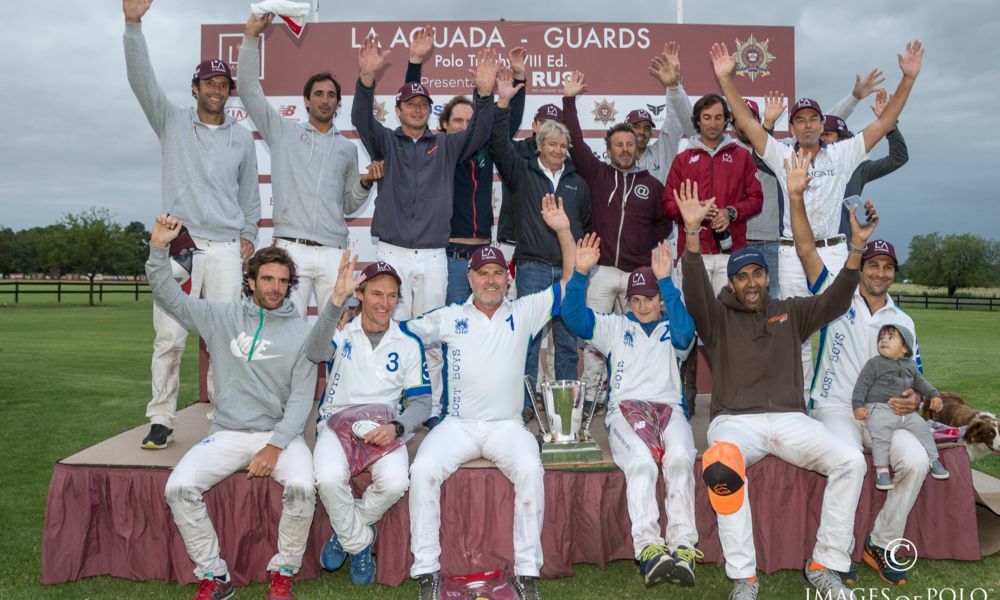 Previse proves unbeaten at La Aguada
27th November 2018
---
Stefan Sund's Previse team retained their unbeaten status and took the championship match of the eighth Guards La Aguada Polo Trophy tournament in Argentina last Friday. They defeated Irongate 8-7 in a very close game on one of La Aguada's top-class polo fields. Meanwhile, Irongate's Nick Gerard was named the Most Valuable Player.
The Sub-Final was equally close. Vivek Rawal's Tashan Polo delivered a 7-6 win over Silver Leys.
This tournament once again highlighted the close ties between two key polo clubs, Guards Polo Club in the UK and the Novillo-Astrada family's stunning La Aguada HQ in the wonderfully named Open Door in Argentina. After the awards ceremony, patrons, players and guests were then invited to dinner at the club. Always the perfect way to conclude a brilliant week of great sport and camaraderie.
---