Guards Polo
Club News
Back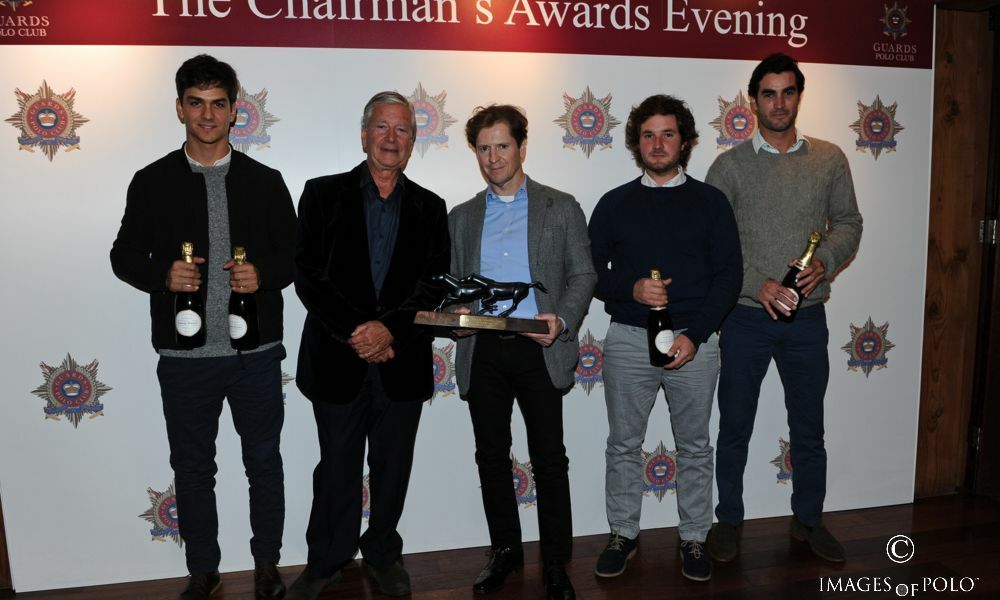 Park Place win Team of the Year Award
15th September 2017
---
Guards Polo Club announced the winners of its annual, end-of-season polo awards at the Chairman's Reception. Held in the Clubhouse on the final weekend of the season, these coveted prizes recognise the dedication, commitment and passion from players, umpires and staff that are essential in creating a first-class season of sport at Smith's Lawn, Flemish Farm and Coworth Park.

it was no surprise that Andrey Borodin's Park Place took the team award. They have been impressive in 2017, with wins at Guards Polo Club in the 15-goal Bentley Motors Royal Windsor and the 16-goal Land Rover Duke of Cornwall Trophy. With the team expected to expand their polo in 2018 to include the 22-goal, we look forward to watching Borodin's teams winning more silverware next year.

Temur Nadeem was named Most Improved Player. This talented player, a regular with the Donovans' Los Alquimistas side, confirmed the appropriateness of this award by going on to be named The Polo Magazine's Most Valuable Player in the Chairman's Cup Final just two days later.

The Best Handicapped Player prize was awarded to Emma Boers. Last month Emma was a member of the Monterosso Polo Team that won the first edition of the 18-goal Ladies' Charity Polo Tournament for the Lord Patrick Beresford Trophy. Not only was this the first time that Guards Polo Club has hosted a ladies' tournament, but Emma was named The Polo Magazine's Most Valuable Player.

Nico Roberts was named Best Professional Player. He has been instrumental in steering Northwood to success this summer and was a member of the Talacrest team that won the sub final of the competitive Phoenician Cup in mid July.

Of course no game is possible without the umpires. With more than 500 games being played this season, the Polo Office is appreciative of those players who go above and beyond to support them when juggling so many games. Thie year, the Most Useful Umpire honours went to Tomas Palacios Bacque. Another star of the season was Saskia Meadows, an invaluable member of the Club's events team. She received the Best of the Year staff award.
---