Guards Polo
Club News
Back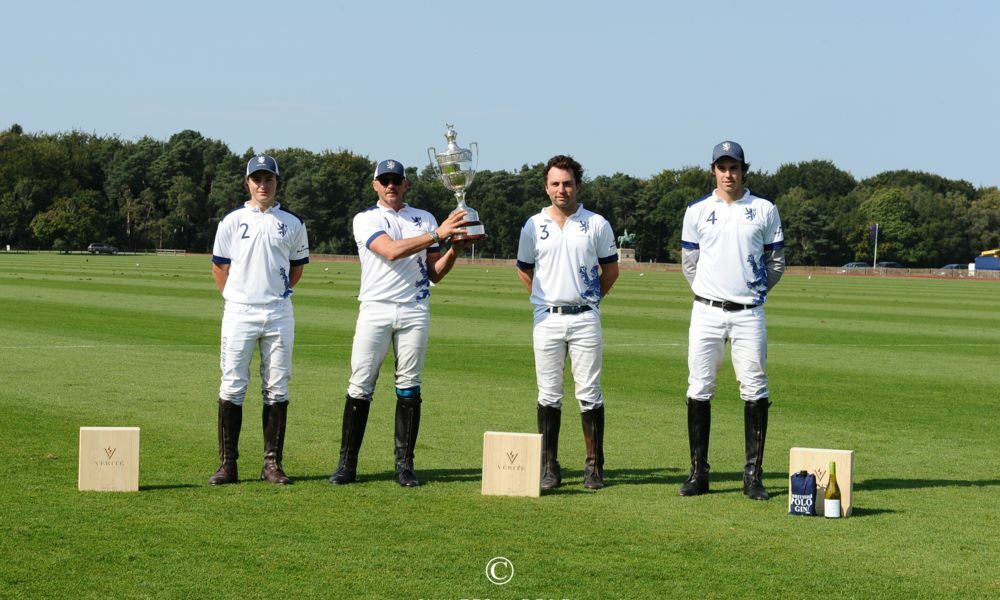 Monterosso adds name to coveted Duke of Cornwall Trophy
23rd September 2020
---
The Monterosso Polo Team delivered a strong performance to win the 16-goal Duke of Cornwall Trophy on The Queen's Ground for the first time. They delivered an impressive performance to win this coveted cup 10-4.5.
Their opponents, Ana Escobedo's Ojo Caliente (received half a goal on handicap), were also looking to add their name to this trophy for the first time but struggled to find their form and any answers to Monterosso's excellent team-work. The young Santos Merlos was particularly strong, while Jeronimo del Carril did an amazing job of not only keeping Monterosso's back door shut but making the most of any space he found.
Monterosso fired through four goals in the second chukka to give them a comfortable 5-3.5 lead at half-time. Of course there was still all to play for as this was a 16-goal tournament and fortunes can change in a moment. Sadly this was not the case for Ojo Caliente . They failed to score at all in the third while Monterosso added a couple more to give them a convincing 7-3.5 lead going into the final seven minutes.
Monterosso did not need any convincing. More strong team play delivered another three goals - putting them into double figures. The odds might have been against Ojo Caliente but they never gave up hope, battling for victory until the final whistle. They have already impressed in this, their first season at Guards Polo Club, but sadly had no answer to Monterosso's dominance on this day. Not surprisingly, one of the winning team's string Machitos Illusa was later named The Polo Times Best Playing Pony.
Twelve teams had entered this year's Duke of Cornwall Trophy tournament, delivering plenty of high-goal sport long after the the Club would, in more "normal" times, be shut for the winter. The sub final, between Jonathan Hare's Polo Performance and Mo Sheikh's BHC started out as a closer affair, with Polo Performance just 3-2 ahead at half-time. Polo Performance upped the pace in the second half though, firing through five goals to only one in return from BHC, to guarantee Polo Performance's victory.
Monterosso: Alessandro Bazzoni (1); Santos Merlos (3); Ollie Cudmore (6); Jeronimo del Carril (6). Ojo Caliente: Ana Escobedo (0); Jonny Good (4); John Paul Clarkin (6); Richard Tyrone (5).
Polo Performance: Jonathan Hare (0); Max Charlton (6); Federico Boudou (5); Nacho Gonzalez (5). BHC: Mo Sheikh (0); Eugenio Imaz (4); Pedro Harrison (5); Jack Richardson (7).
---