Guards Polo
Club News
Back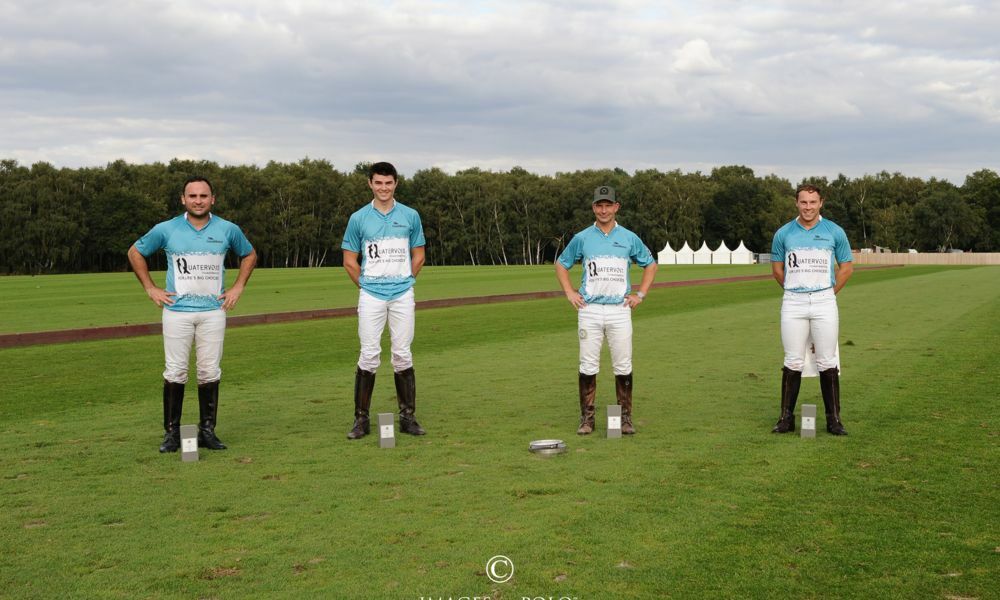 Kilnwood Park/Quatervois deliver a win in the Committee Cup
7th September 2020
---
Thilo Sautter and Simon Franc joined forces to win the 2020 edition of the Committee Cup. Playing under the Kilnwood Park/Quatervois banner, they delivered a strong performance to defeat Alan Fall's Mad Dogs (rec 1/2 goal) 9-51/2 in the final on The Duke's Ground. In addition, Simon Franc headed home with the Most Valuable Player prize too.
The winning team, also featuring Hissam Ali Hyder and Henry Porter, were on top form from the opening moments of this match, firing through four goals in the first chukka alone. They were 5-3 up at half-time and just kept on scoring to confirm their victory.
Mad Dogs, who had been beaten by Kilnwood Park/Quartervois in the league stages of this competition, again had no answer to the eventual winners' show of strength on finals day. Mad Dogs did score in every chukka but the damage that had been inflicted in that first chukka was insurmountable and they could not come back from such a deficit.
Nine teams had entered this 8-goal contest which is usually played earlier in the season. Coronavirus and the weather had played havoc with this tournament's schedule though and the sub final, between Cadence and Cuervos Negros, is still to be played at the time of writing this report.
---