Guards Polo
Club News
Back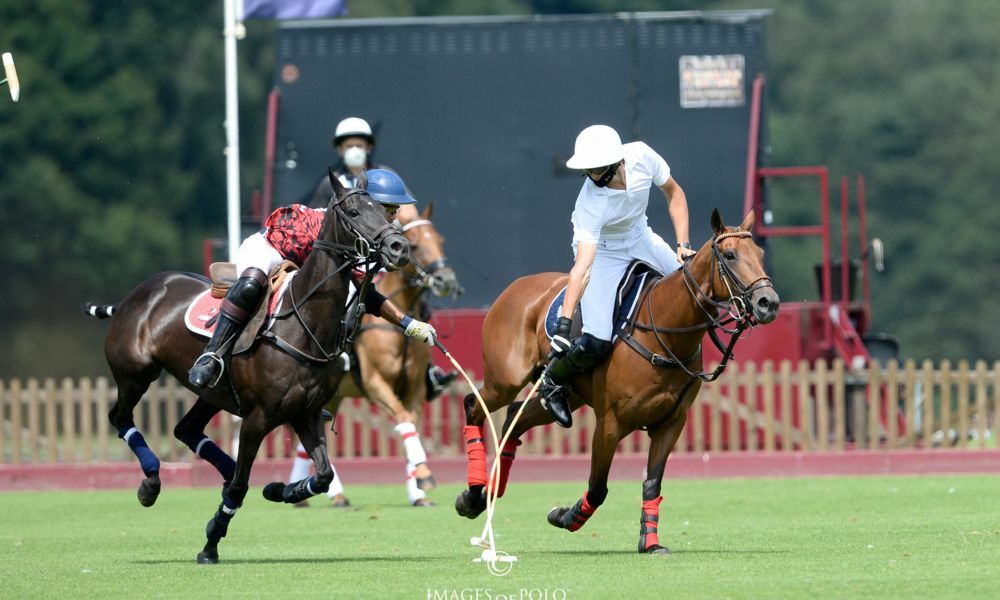 Kildare take command in battle for Indian Empire Shield
19th July 2020
---
Andrew Dechet lifted the mighty Indian Empire Shield after Kildare won a fast-paced and competitive final on The Queen's Ground. They defeated Spencer McCarthy's Emlor 9-7 in five chukkas.
This key, 18-goal tournament had produced some fabulous qualifying matches and this final was no exception. Kildare dominated the match and were 8-3 up going into the fifth chukka.The combination of Charlie Hanbury, Tommy Beresford and Jack Richardson delivered some impressive team-work.
Emlor did find their form but not until the last chukka. However red shirts continued fighting until the final bell, including a goal off the stick of Max Charlton which unfortunately crossed the line after the final bell. Although the improved form did not worry Richardson who said after the match: "We were up the whole game and felt in control."
Kildare's Charlie Hanbury received the Most Valuable Player prize while Emlor's Juan Ambroggio collected the Images of Polo Best Playing Pony prize for Irenita Porfiada, whom he had played in the second and fifth chukkas.
Played as part of the Hurlingham Polo Association's 18-goal Victor Ludorum competition, seven teams had entered this year's tournament. So not surprisingly the sub final was equally competitive. Siri Bazzoni's MT Vikings won this match - although Siri herself was unable to play due to injury and her place was taken by Will Drewitt. They beat Garcha Hotels 8-5.in another hard-fought game.
Kildare: Andrew Dechet (1); Charlie Hanbury (4); Jack Richardson (7); Tomas Beresford (6). Emlor: Spencer McCarthy (1); Max Charlton (5); Richard Tyrone (6); Juan Ambroggio (6).
MT Vikings: Will Drewitt (0); Jose Araya (4); George Meyrick (6); Sebastian Merlos (8). Garcha Hotels: Satinder Garcha (2); Michel del Carril (6); Hissam Ali Hyder (5); Felipe Dabas (5).
---