Guards Polo
Club News
Back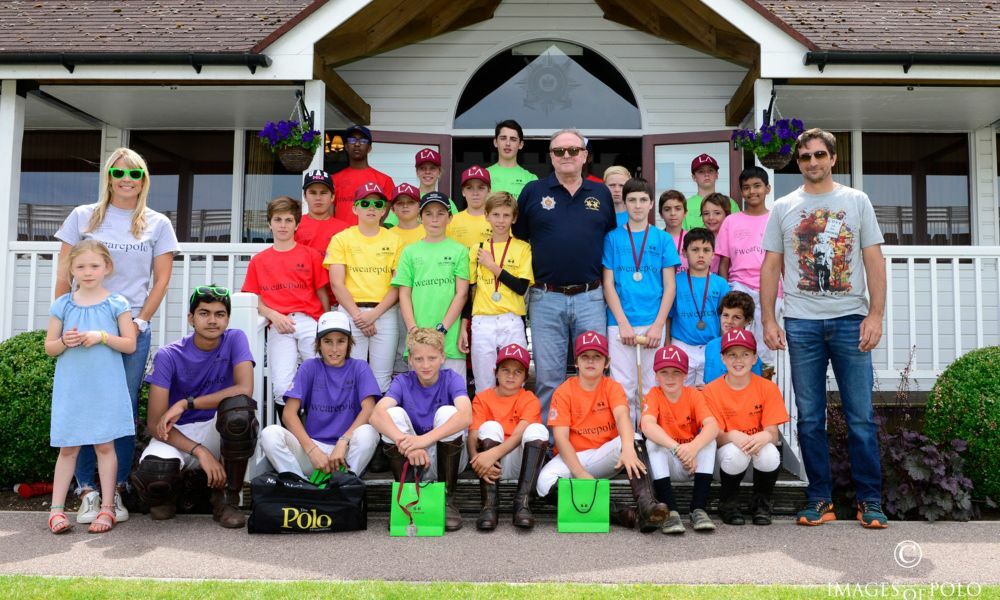 Home sides win all at Guards La Aguada Youth Tournament
27th June 2018
---
Guards Polo Club won both categories of the sixth Guards La Aguada Youth Tournament, jointly hosted by Guards Polo Club here in the UK and La Aguada Polo & Casa de Campo in Open Door, Argentina. The brainchild of Eduardo Novillo Astrada, a high-goal player and the current President of the Argentine Polo Association, whose family home is La Aguada, this one-day tournament is popular with UK-based and Argentine children, many of whom's parents are leading players of the game. Eduardo's younger brother,, Alejandro, also attended the event, as did La Aguada's Polo Manager Thomas Hume.
This year seven teams were divided in two categories – 11-15 years old (four teams) and under 11s (three teams). Win or lose, the main aim of this day is encourage friendship between these two polo playing countries, highlighting the true spirit of polo. That said, these players may be young, but can match their senior peers for competitiveness on the field of play.
After some close games and a prizes-for-all presentation on the La Martina Lawn at Guards Polo Club, La Martina had created the brightly coloured team shirts - rivalry was forgotten as players, parents, siblings and guests relaxed over lunch from the Mosimann's Smith's Lawn Kitchen!
Under 11s:
Guards Polo Club 5 – 2 La Aguada
Guards Polo Club 3 – 1 La Martina
La Aguada 1 – 1 La Martina
Winner: Guards Polo Club
Joint runners-up: La Martina and La Aguada
Fair Play Award: Nina Matthews
Most Valuable Player: Francisco Spinacci
11-15 years
La Aguada 6 - 0 Flemish Farm
Guards Polo Club 4 - 1 La Martina
Sub Final:
Flemish Farm 2 - 2 La Martina
Final:
Guards Polo 3 - 2 La Aguada
Fair Play Award: Suleyman Noordeen
Most Valuable Player: Adolfo Cambiaso Jr (Poroto)
Best Playing Pony: Lucas Monteverde's 10-year-old mare Mechi.
---