Guards Polo
Club News
Back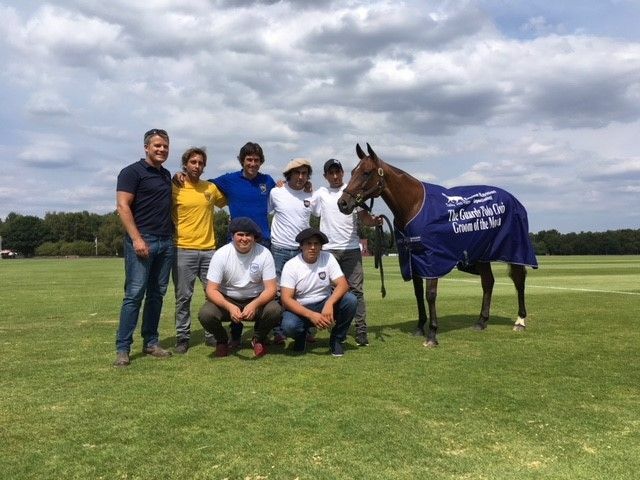 Hilario Ulloa's outstanding team named Guards Tally Ho Grooms of the Month
27th July 2018
---
Congratulations to Agustin Menta, Alexis Gonzalez, Jose Omar Albarnoz and Diego Figueroa. These are the talented of grooms behind Park Place high-goaler Hilario Ulloa and winners of the Guards Tally Ho Groom of the Month for June.
Our vet Holly Baird, writes: These grooms stood out during the Cartier Queen's Cup for their superb presentation of Hilario's ponies. The string looked great and performed outstandingly all the way through to the final. The boys were also very impressive with their cooling and hydration, especially on warm days, ensuring each pony was sponged, walked and allowed water both during and after the matches.
Congratulations to all the team. They are pictured here with Hilario, Chris Adkins of Tally Ho Farm and the pony Latia Repetida..
---