Guards Polo
Club News
Back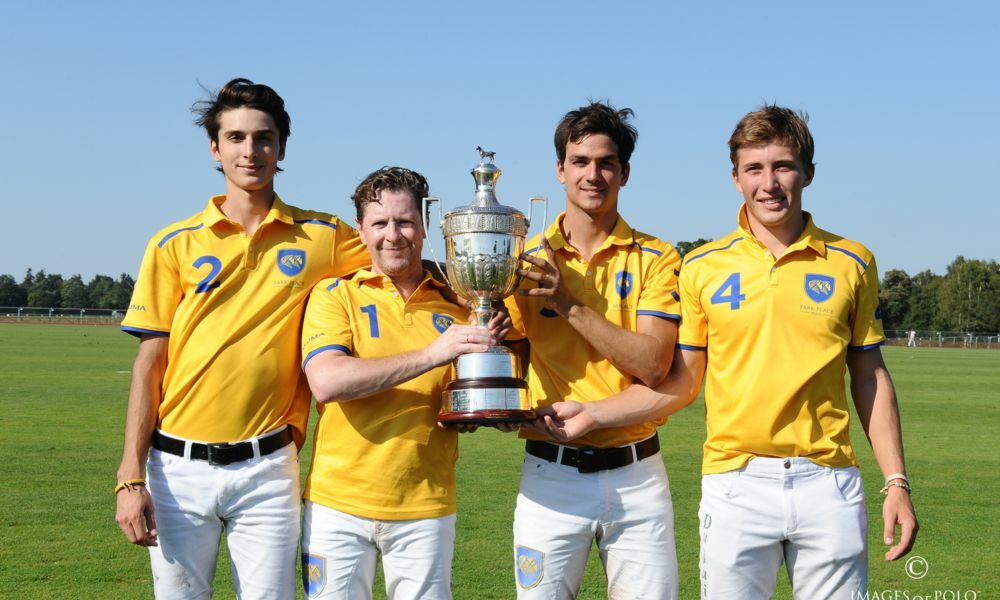 Hat-trick for Park Place in Duke of Cornwall Trophy
26th August 2019
---
Last year Andrey Borodin's Park Place won the Duke of Cornwall Trophy in a heavy downpour. This year his team came out on top again, despite the thermometer registering 31 degrees, a record temperature for an August Bank Holiday Sunday! What is more remarkable is that this is the third time that Andrey's team has won this 16-goal trophy in as many years.
Their opponents in this fast-paced and flowing game, that produced some impressive, big hits to goal, were the equally competitive VS King Power, who were without their patron, Top Srivaddhanaprabha in this final. In fact, these teams were so evenly matched that the score was just 3-2 to Park Place at half-time and remained anyone's game.
VS King Power came out fighting in the second half, with Marcus Cork, subbing for the patron, Ignacio Negri and Marcos di Paola all finding the flags. Barto Castagnola, later named The Polo Magazine Most Valuable Player fired through one for Park Place but the advantage was now with VS King Power (5-4).
So there was all to play for in the fourth and final chukka. Juan Britos converted a penalty to level the score and then, with little time left, picked up a ball from a melee and fired through the winning shot, 6-5. One of Guards Polo Club's patrons, Elodie Avarguez, presented the prizes including the Polo Times Best Playing Pony Award to Barto Castagnola for his seven-year-old gelding Once.
Ten teams had entered this 16-goal contest and the sub-final had been played earlier in the day. Again this was a close-game, with Siri Bazzoni's MT Vikings coming out best. They defeated Mo Sheikh's BHC 5-4
Park Place: Andrey Borodin (0); Jose Araya (3); Juan Britos (7); Bartolome Castagnola Jr (6). VS King Power: Marcus Cork (1); John Martin (2); Ignacio Negri (6); Marcos di Paola (7).
MT Vikings: Siri Bazzoni (0); Antonio Menard (4); George Meyrick (6); Ollie Cudmore (6). BHC: Mo Sheikh (0); Ollie Cork (3); Matt Perry (6); Jack Richardson (7).
---