Guards Polo
Club News
Back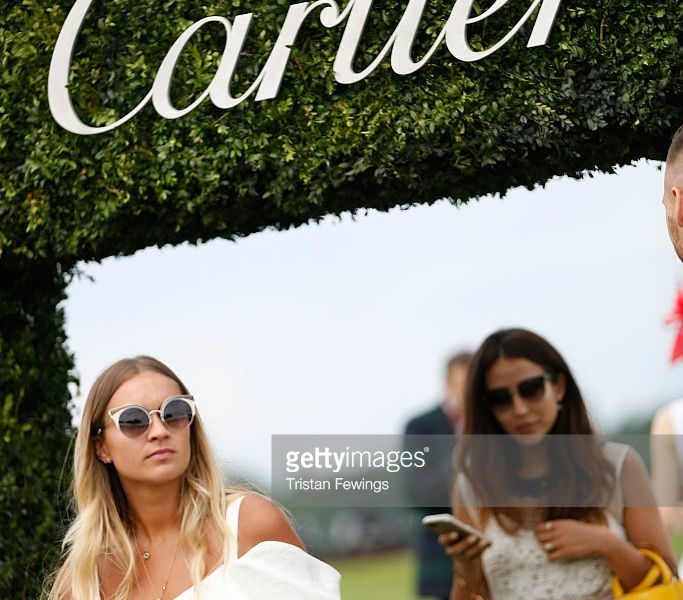 Four Quarters Orange race to Bentley Royal Windsor win
20th June 2016
---
Although Poulton Balvanera put up strong fight in leading 15-goal tournament and patron Ludo Ephson rewarded with MVP
Four Quarters Orange kept their nerve to win the Bentley Motors Royal Windsor Cup Final at Guards Polo Club on 19 June. Patron Simon Arber was winning this leading 15-goal trophy for the second year – his team added its name to Guards Polo Club's oldest trophy in 2014 – a rare accolade that only a handful of teams have ever managed to achieve. Simon received this important silverware from HM The Queen and Kevin Rose, Bentley's Member of the Board for Sales and Marketing.
Four Quarters Orange's opponents, Poulton Balvanera put up a strong fight throughout the five chukkas, even though Ludo Ephson's team failed to score at all in the first chukka. In fact, this match became so tight that extra time seemed likely, until Mark Tomlinson fired through the last goal of the game with just minutes left on the clock.
This fifth chukka was so decisive that Mark Tomlinson received the Best Playing Pony prize for Casey, whom he had played in both this chukka and the second period of play. Mark was accompanied at the presentation by Casey's owner, fellow six-goaler Tom Morley and Casey's grooms. This beautiful mare, who seemed to realise the importance of the occasion, is New Zealand-bred and was trained by Ross Ainsley before heading to the UK. The Most Valuable Player prize went to Ludo Ephson, the young patron of the Poulton Balvanera team. He had a really strong second half and it was his goals that kept Poulton's hopes alive right up until the final whistle.
Although Ludo and his team-mates must have been disappointed not to win this trophy, they should take comfort from the fact that just reaching the final this year was a great achievement. Twenty teams entered the Bentley Motors Royal Windsor Cup – the UK's leading medium-goal competition – and so the standard of play over the past three weeks has been impressive with every game.
This was evident in the first of the Bentley Motors Royal Windsor matches today – the subsidiary final for the Mountbatten Trophy. Mark Wadhwa's Oakley Court narrowly defeated Spencer McCarthy's Emlor S (rec ½ goal) by just 9-81/2 after five exciting chukkas on The Duke's Ground. Although Oakley Court failed to score at all in the first chukka, they had a narrow 6-51/2 advantage at half-time. With both teams scoring three goals apiece in the final two chukkas, Oakley Court's victory was confirmed. The presentations were made by Guards Polo Club's first Polo Manager, Lord Patrick Beresford and his great-niece Carolina Beresford.
This day traditionally ends with a carriage driving display featuring the class winners of the nearby British Driving Society Summer Show. This year did not disappoint, with a wonderful variety of horses, ponies and carriages parading in front of HM The Queen and HRH Prince Philip, seated in the Royal Box.
Four Quarters Orange: Simon Arber (0); Jonny Good (4); Mark Tomlinson (6); Isidro Strada (5). Poulton Balvanera: Ludo Ephson (2); JJ de Alba (3); Glenn Sherriff (5); Tomas Iriarte (5).
Oakley Court: Mark Wadhwa (0); Tomas Ruiz Guinazu (5); Alejandro Muzzio (7); Hernan Muzzio (3). Emlor S: Spencer McCarthy (1); James McCarthy (0); Marcos Araya (7); Nacho Gonzalez (6).
---