Guards Polo
Club News
Back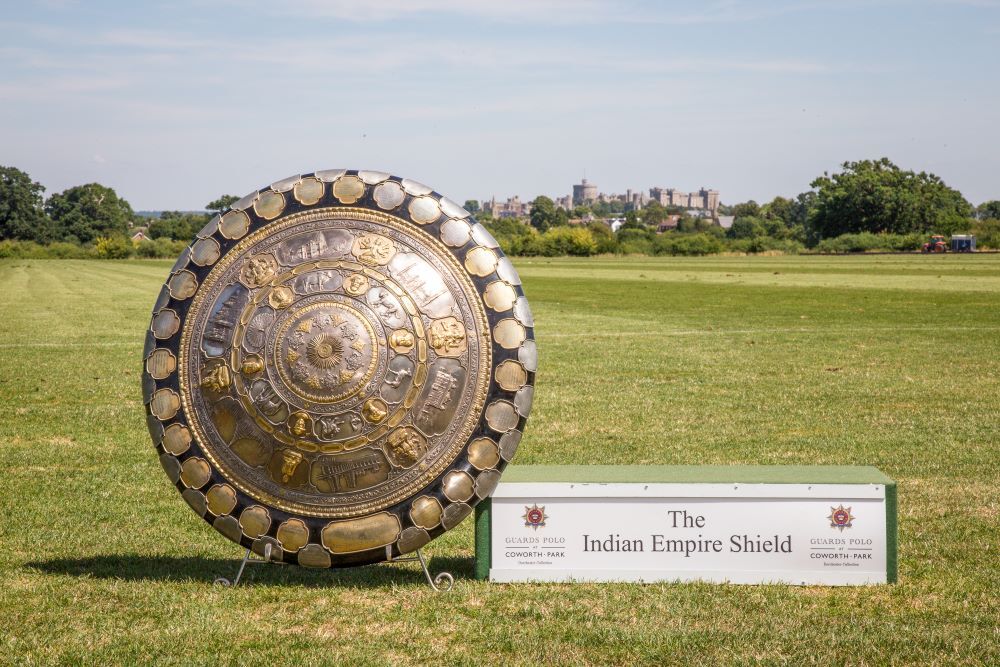 Four Quarters Orange and La Irenita go head-to-head in Shield Final
22nd July 2023
---
The prestigious 18-goal Indian Empire Shield will conclude today, Saturday, 22 July with La Irenita (Gilberto Sayao, William Harper, Pablo MacDonough, Matias MacDonough) and Four Quarters Orange (Simon Arber, Gonzalo Ferrari, Ignacio Negri, Simon Prado) emerging from a field of 17 teams. Exiting league play with undefeated 3-0 records, both teams surged into the semi-finals where Four Quarters Orange defeated last year's finalists Emlor Black 10-5, while La Irenita won a nail-biting, 9-8 match against Ojo Caliente.
Averaging 10 goals per game entering the final, Four Quarters Orange are led by their young trio of Negri, Prado and Ferrari, who are all averaging at least three goals per game in this tournament. They have capitalised on their opportunities at goal while also stepping up defensively in the knockout stages. Limiting their quarter-final opponent Gaston to six goals and Emlor Black to five, the defensive effort has been crucial in Four Quarters Orange remaining undefeated thus far. Taking most of his team's penalty attempts, Negri has converted 75% of the opportunities, helping to push Four Quarters Orange into the final.
After claiming a narrow 8-7 victory over Dubai Polo Team in the first game of the tournament, La Irenita excelled throughout the rest of the tournament with three convincing victories before a tough semi-final against Ojo Caliente. The nine-goaler Pablo MacDonough has already made a statement at Guards Polo Club this season, reaching the final of the Cartier Queen's Cup with La Magdeleine, but he now hopes for a different result with La Irenita, leading the team into the final with 19 goals. Alongside Matias MacDonough, the duo have combined for 81% of La Irenita's goals and 83% of their assists, forming one of the most formidable combinations in the tournament, with Will Harper working hard off the ball. Some inaccurate shooting from the field leaves room for improvement for La Irenita, but their defence has been exceptional, conceding just 6.4 goals per game.
Two elite, attacking teams are sure to treat spectators to a thrilling match on Saturday to conclude this 18-goal tournament. Four Quarters Orange enters on a high note, outscoring their opponents 20-11 in their quarter-final and semi-final matches. La Irenita battled through two close contests to secure their place in the final and will look to slow the trio of Four Quarters Orange to raise the revered Indian Empire Shield.
---