Guards Polo
Club News
Back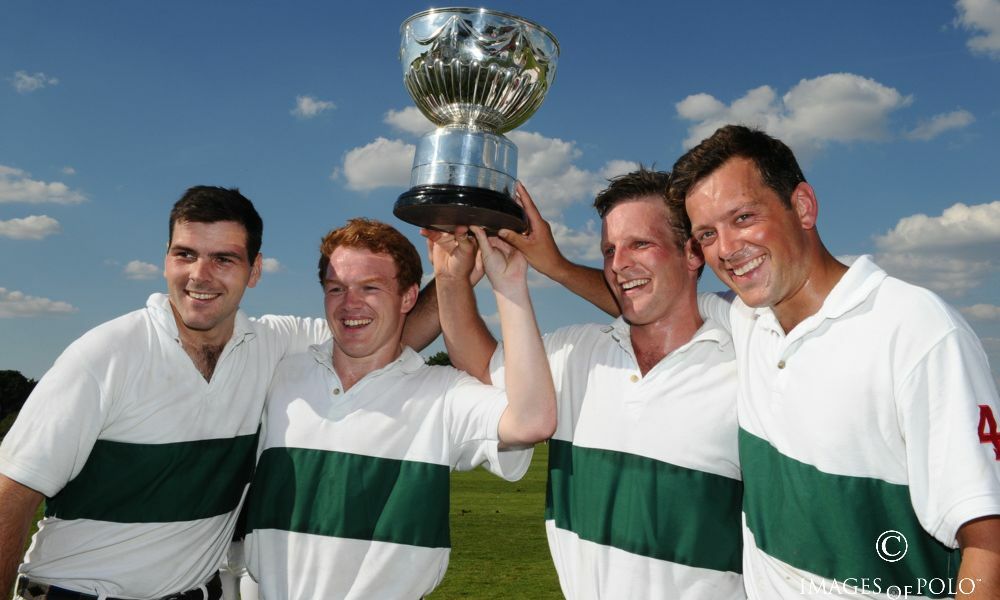 Foot Guards retain Regimental honour
6th August 2018
---
The Foot Guards retained the Hackett Inter Regimental Trophy in mid July after a close contest with The Queen's Royal Hussars (QRH). In a fast-paced game on The Duke's Ground - one of the best military matches played at Guards Polo Club for some years - the Foot Guards (rec 1/2 goal) won the match 41/2 - 3. Win or lose though, this match was a great advert for military polo. The speed and commitment of the players was impressive and bodes well for the future of this particular sector of the sport.
The QRH had a narrow, 2 - 11/2 advantage at half-time, but the Foot Guards came out fighting in the second half. Some strong play off the sticks of Lt Billy Aprahamian and Lt Jamie Drummond-Moray in particular put the Foot Guards ahead at the end of the third and in a winning position at the final whistle.
In addition to the usual presentations, the Pringle Cup - named after Major Jack Pringle - was awarded to the best player on his handicap. This went to Lt Drummond-Moray of the Scots Guards. This final also paid tribute to a former soldier who did so much to maintain the armed forces' links with Guards Polo Club, the late Major Iain Forbes-Cockell. His daughters. Annabel and Emma were at the game to see QRH's Lt Col Nick Cowley MBE receive the Iain Forbes-Cockell Fair Play Award from Field Marshall Sir John Chapple.
This Inter Regimental Day had started earlier in the day though with a match featuring the Armed Forces Polo Association (rec 1/2 goal) in action against the USA East Coast team for the United Services Trophy. This was another close game, with victory going to the visiting Americans (4-31/2). Watching from the grandstands was Hollywood star - and keen polo player - Tommy Lee Jones. His wife Dawn was a member of the winning East Coast team.
---