Guards Polo
Club News
Back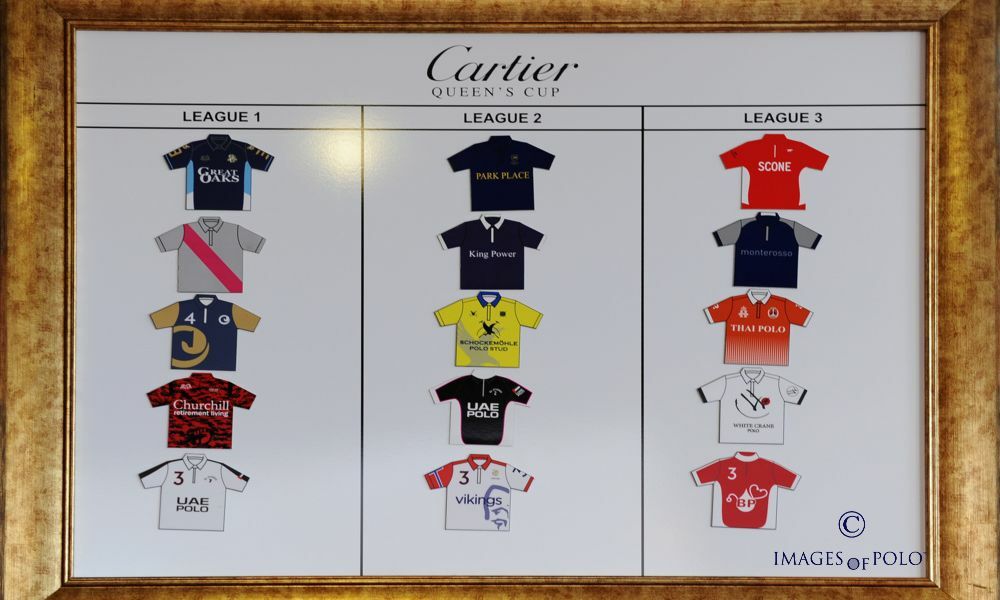 Fifteen teams prepare to play for Cartier Queen's Cup honours
19th May 2021
---
The majority of polo's greatest players will be in action at Guards Polo Club, Windsor Great Park, during the month of June to compete in the competitive Cartier Queen's Cup tournament. Established legends of the game plus a cohort of rising stars of the sport feature in this year's impressive team list.
An incredible 15 teams have entered the 2021 edition, which was first sponsored by Cartier in 2012, continuing a partnership between this maison and the sport of kings which dates back almost 40 years. The players' roster includes the World's Number One Player Adolfo Cambiaso. He holds the record for the greatest number of wins in The Queen's Cup and this year will be playing alongside his outstanding, 15-year-old son Adolfo junior for the second successive year. This time they will be in action for Australian patron David Paradice's Scone Polo.
The Queen's Cup was a personal gift from Her Majesty to Guards Polo Club in 1960 and has been continuously played for since then. Some of the sport's most influential players have added their name to the Cup in the past six decades, not least HRH The Prince of Wales in 1986.
Cartier has a long-standing tradition of supporting top level polo and is delighted to continue its involvement in the prestigious, high-goal Queen's Cup tournament. Laurent Feniou, Managing Director, Cartier Ltd, said: "We are thrilled to be celebrating another year of Cartier Queen's Cup Polo. We look forward to watching the best the world of polo has to offer. After an unprecedented year, it will be wonderful to be back on the grounds to witness this lively sport in action."
The game is being played slightly later in June than usual in a bid to ensure that spectators will be able to watch the final stages of this premier polo competition. The final itself will be played at Guards Polo Club at 3.30pm on Sunday 27 June. For the match results and full match schedule click here.
The full tournament is being livestreamed and is free to all members of Guards Polo Club. if you don't want to miss a moment and you are not a member of the Club purchase your season pass here.
---