Guards Polo
Club News
Back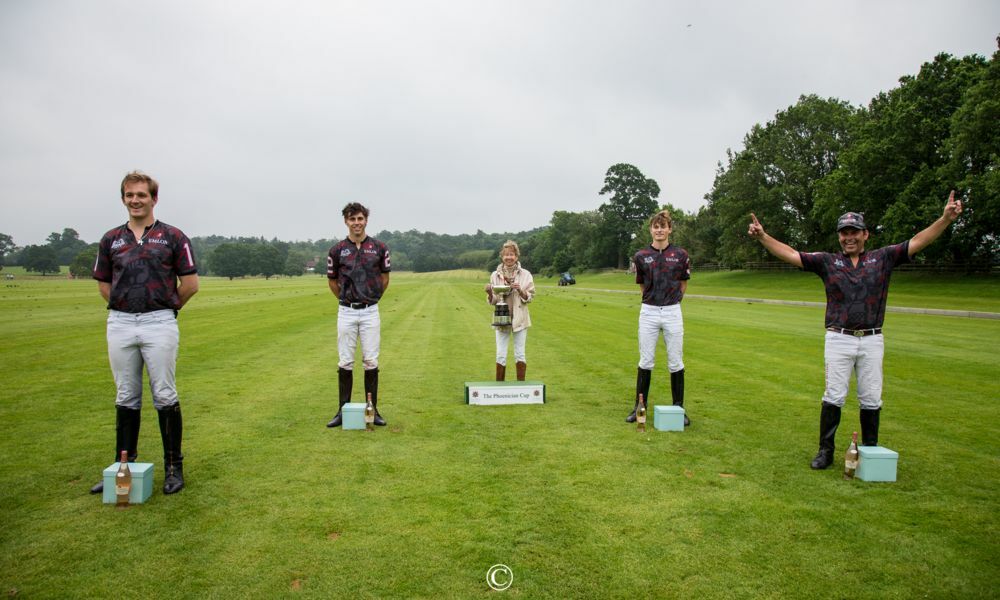 Emlor Black Win Phoenician Battle
6th July 2021
---
James McCarthy's Emlor Black overcame a competitive Mad Dogs team to win the Phoenician Cup for the first time. James was joined by Hugo Taylor, Terence Lent and Nacho Gonzalez to win this competitive 12-goal trophy 6-5. Alan Fall's team, featuring Alan, Charlie Hanbury, George Pearson and Wil Emerson, put up a strong fight. it was so close between these two teams that it went to a fifth chukka and a golden goal scenario.
Emlor Black's Terence Lent was named the Polo Magazine's Most Valuable Player. Meanwhile Mad Dogs' Charlie Hanbury's Lovelocks Cubic was named the Polo Times Best Playing Pony. This home-bred pony is by Open Nueva York out of Metrical. All the prizes were presented by Jeannie Holmes, a long-standing friend of the Arida family.
This year's tournament was played in memory of its founder, Eddy Arida. Eddy died earlier this year and is much missed at the Club. He created the Phoenician Tournament 40 years ago and continued to support the competition long after he had retired from competitive polo. The Club had hoped to make finals day a celebration of Eddy's life but travel restrictions meant that his family could not come to the UK. So we look forward to celebrating the 41st Phoenician Cup in more style in 2022.
---