Guards Polo
Club News
Back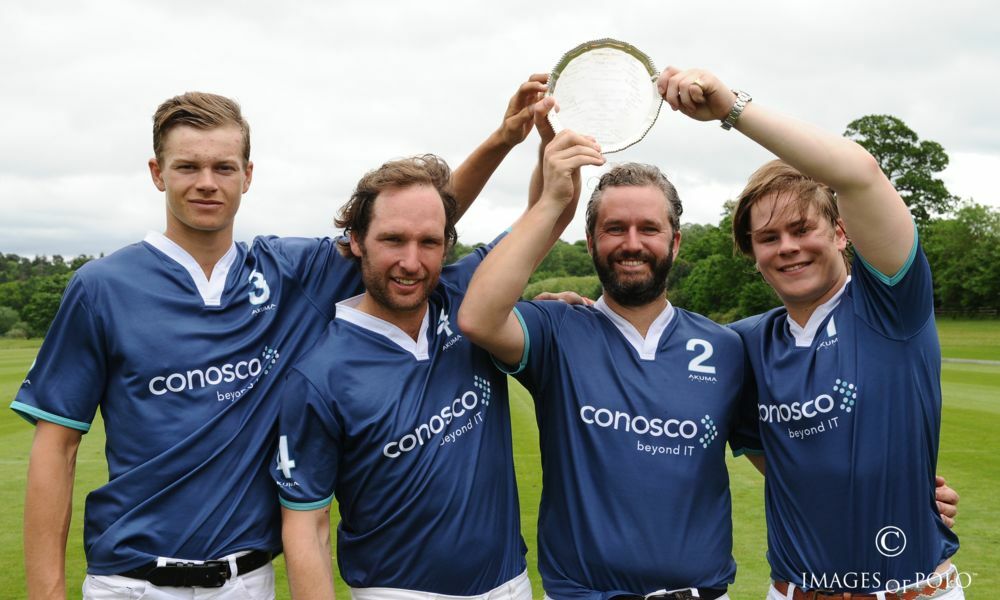 Conosco capture Committee honours
27th May 2019
---
Jeremy Pemberton's Conosco team won the competitive Committee Cup at Guards Polo Club on Sunday. They beat Mindy Byrne's Tex8n Polo 7-6 in a close game at Coworth Park.
An impressive 15 teams had entered this year's 8-goal contest, which is open to all Club patrons, and so just reaching the final this year was an achievement.
The sub final was played later in the afternoon and saw a win for Alan Fall's Mad Dogs. They defeated Home Farm (rec 1/2) 7-51/2.
For full list of teams and complete tournament results go to http://guardspoloclub.co.uk/tournaments-and-results/committee-cup-2019
---