Guards Polo
Club News
Back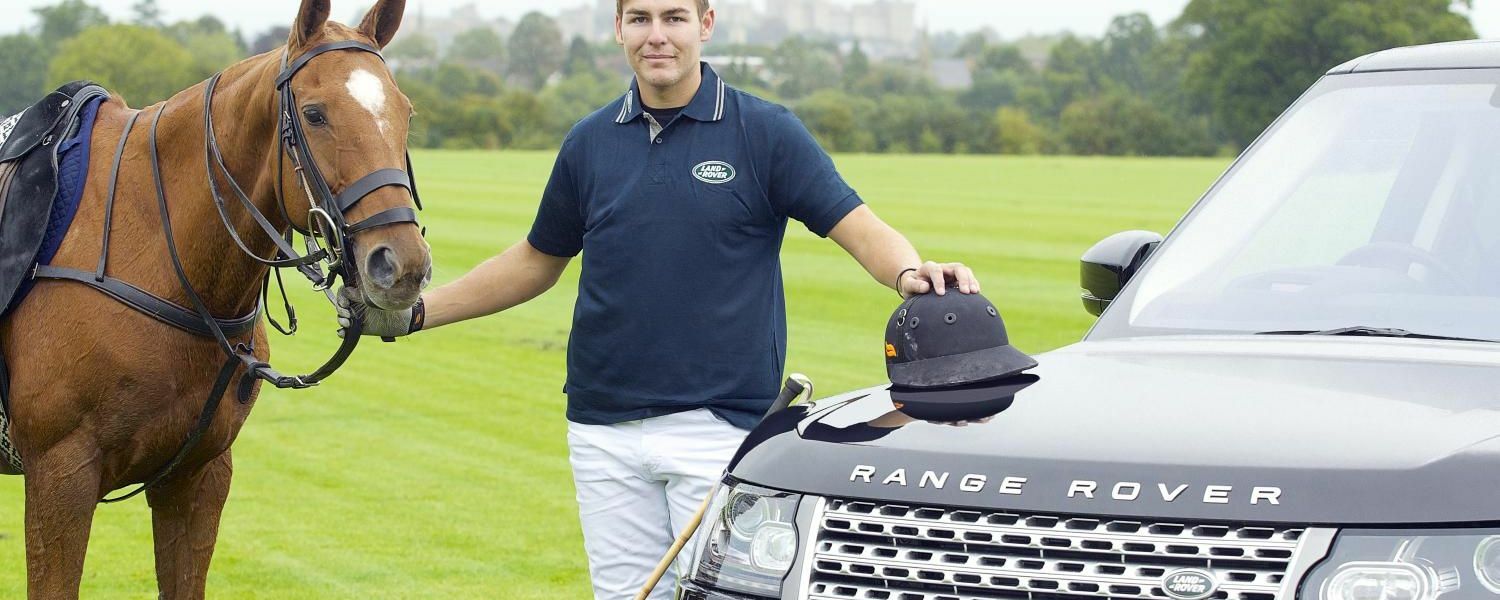 Commonwealth win epic battle for Coronation Cup
22nd July 2016
---
New-look England team go down by just one goal in what is billed as "best game ever" in Royal Salute Coronation Cup
His Royal Highness The Duke of Edinburgh and Royal Salute's Peter Moore, Global Prestige Brand Director, presented the mighty Coronation Cup to Canadian big hitter Fred Mannix Jnr after the GT Bank Commonwealth team narrowly defeated England 12-11 in a thrilling game at Guards Polo Club on Saturday 23 July. This match has been the showpiece game for the sport's governing body, the Hurlingham Polo Association (HPA), since the 1970s, but such was the standard of play in this year's match that Coronation Cup was said by many to be the best ever.
The teams were level at half time in this six-chukka match, but England, led by James Beim, went ahead (8-7) for the first time in the fourth, thanks to goals from Jack Richardson and Beim. However, this just seemed to spur the Commonwealth team on further and goals from every member of this team, to only one in reply from Richardson, suddenly put some air in the scores and gave the Commonwealth a two-goal advantage (11-9). This included a cheeky back shot to goal by Hissam Ali Hyder, the first player from Pakistan to compete in a Coronation Cup match. The Commonwealth's success was also due to some brilliant defensive play from the young South African Chris Mackenzie, who was always there to stop an England attack. Not surprisingly, he was later named the Garrard Most Valuable Player.
So there was all to play for in the sixth and final chukka. Mannix successfully converted a penalty at the beginning of this chukka, but it was England who dominated as the clock ticked down. Both Beim and James Harper, shot through a goal each to bring the home side back into contention. But time was against them and with the bell ringing out and the scoreboard reading 12-11, it was victory to the Commonwealth.
Stephen Hutchinson, Chairman of the HPA, said: "Congratulations to the GT Bank Commonwealth team for their victory here today. Fred Mannix Jnr and his fellow Commonwealth players provided us with an impressive display of teamwork and individual play and justly deserved to lift the very special Royal Salute Coronation Cup. Although it would have been nice to see an England victory in my first Royal Salute Coronation Cup as Chairman of the HPA, a good game is the aim of the day and the teams have certainly given us that. I would like to thank captains and the players, as well as both coaches and all those behind the scenes, for their contribution to this important day for English polo. It is clear that Royal Salute has firmly established a world-class platform on which polo can be promoted to an increasingly discerning audience."
Meanwhile, Peter Moore, Global Prestige Brand Director, Royal Salute reflected on the importance of this day: "Royal Salute was created back in 1953 to celebrate The Queen's Coronation so where better than at the prestigious Royal Salute Coronation Cup to pay tribute to the longest serving British monarch in her 90th year? And at Royal Salute we are deeply fascinated with polo – including its profound origins rooted in noble values. The British monarchy and polo – the oldest team sport in the world – are both firmly planted in tradition, yet are valued in the modern world.'
The Duke of Edinburgh also presented England's Jack Richardson with the Retraining of Racehorses-sponsored Best Playing Pony prize for Light Nights. This 10-year-old bay mare is owned and was made for polo by Richardson and so this prize was especially important to him. Another trophy, which almost rivals the Coronation Cup in size, was presented to a player who was not competing on this day. This is the HPA's Ferguson Trophy, which is presented to the Best Young Player of the Year. Fellow player and sponsor of the trophy Bruce Merivale Austin joined The Duke to award this accolade to the young Englishman Tommy Beresford, who has been in outstanding form in the high-goal for Talandracas.
Crowds also witnessed The Duke himself receiving a special tribute: a one-off, exceptional Royal Salute 90th Anniversary Limited Edition to honour HM The Queen's 90th birthday. Encased in a white, glazed porcelain flagon with a bespoke floral design by colourist and ceramic artist Natasha Daintry, the 90th Anniversary Limited Edition has been crafted using whiskies that traverse six decades: from the 1950s up to the present day. It effectively encapsulates Royal Salute's connections with modern royalty, as it was first created in honour the Queen's Coronation in 1953.
Many of those attending, including Royal Salute guests Naomie Harris, Vanessa White and Olivia Inge, were treated to a spectacular floral display on arrival, comprised the Queen's favourite flowers and trees and imaginatively echoing and evoking the exquisite complexity of Royal Salute. Created by the award-winning floral artist Simon Lycett, who works with five British Royal Palaces, in collaboration with Royal Salute's Creative Advisor Barnabé Fillion. Barnabé's olfactory expertise was also deployed in the co-creation of a new, incredibly opulent and fragrant Royal Salute cocktail – the Royal Rose cocktail – working alongside Silencio's Rob McHardy and incorporating a precious and rare rose essence – only available to a small number of fine fragrance houses.
In a change of format to the Royal Salute Coronation Cup Day in 2016, a second game was played at 5.15pm. This featured a Piaget Young England team in action against Ireland. Piaget Young England won this contest, but only after some drama on the field. Max Hutchinson, son of the Chairman of the HPA, had to retire injured and his place was taken by the experienced Irish international Sebastian Dawnay. However, the addition of Dawnay could not stop England, led by Ollie Cudmore, winning the Diamond Jubilee Trophy 4-3. Ireland's captain Niall Donnelly received the Best Playing Pony prize for his mare Chelsea. HRH The Duke of Edinburgh and Stephen Hutchinson, Chairma of the Hurlingham Polo Association, present the Royal Salute Coronation Cup to Commonwealth captain Fred Mannix jnr.
GT Bank Commonwealth: Hissam Ali Hyder (6); Chris Mackenzie (6); John Paul Clarkin (7) Fred Mannix jnr (8). England: Jack Richardson (6); Max Charlton (7); James Beim (7); James Harper (6).
Piaget Young England: Ollie Cudmore (5); Matt Perry (5); Ali Paterson (4); George Pearson (2). Ireland: Niall Donnelly 4); Michael Henderson (4); Ryan Pemble (5); Max Hutchinson (3).
---