Guards Polo
Club News
Back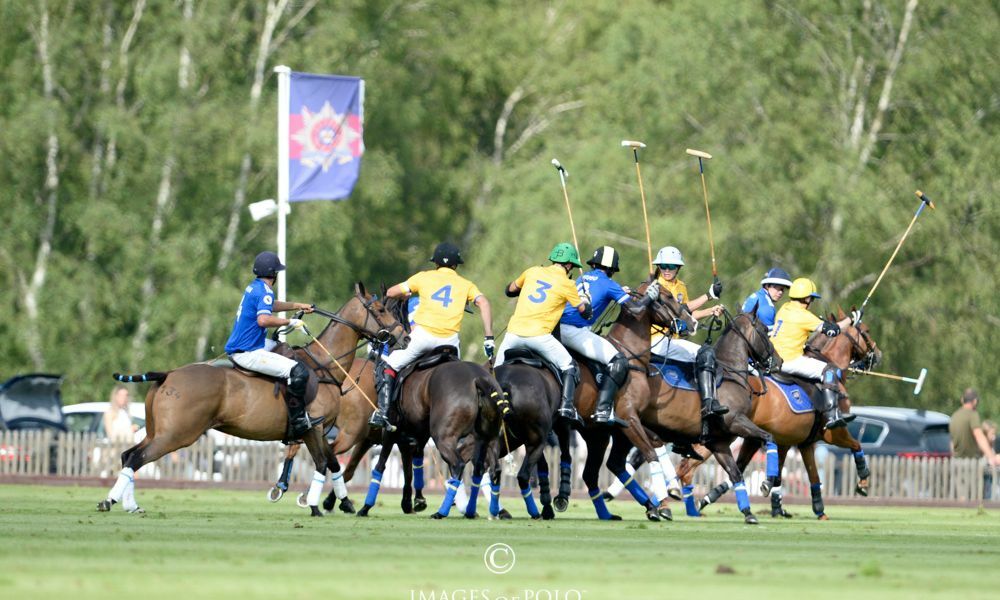 Cartier Queen's Cup Round-Up Week 1
7th June 2021
---
The Cartier Queen's Cup began on Tuesday 1 June with 15 teams vying for the title and an opening week that has set the tone for a competitive tournament. After 10 games of play, three have required overtime, including the final game of the week which saw the posts widened in Park Place's double overtime victory over King Power. Great Oaks LL and Park Place are the first teams to two victories, while UAE Polo Team, MT Vikings, Scone and Monterosso also remain undefeated.
The 2021 edition of the Cartier Queen's Cup began with defending champions Great Oaks LL producing an impressive 15-6 victory over Emlor for a successful start to their title defence, thanks to accurate 67% shooting from the field. Facing a tougher test in their second game, Great Oaks LL captured the 12-11 overtime victory over Talandracas in a match-up between brothers Camilo and Bartolome Castagnola, as the duo led their teams in scoring with eight and six goals respectively. Talandracas has proven to be no stranger to close games after the first week of play, winning on a final second penalty conversion over Murus Sanctus-La Magdeleine before suffering the heartbreaking defeat to Great Oaks LL.
With 50% of the games decided thus far by just one goal, competition has been close, and King Power has found themselves in two overtime games, beginning with a victory over UAE Polo Team II. Hilario Ulloa was an attacking force with nine goals in the victory for King Power, entering the game of the tournament against Park Place, that went into double overtime. Missed opportunities in the extra chukka for both teams forced the goal posts to be widened, setting the scene for Park Place's Facundo Pieres to run past the King Power defence and capture the victory as well as the tournament lead in scoring with his 18th goal.
Attempting to reach their fourth consecutive Cartier Queen's Cup final, Park Place has got off to a strong start after also defeating Schockemohle Polo 17-7, but after the opening week, a few teams have demonstrated an elite level of play, including Scone's return to Guards Polo Club with father-son duo Adolfo and Poroto Cambiaso. Fresh off a U.S. Open Polo Championship® victory, Poroto Cambiaso impressed with seven goals as part of a dominant second half the allowed them to double up White Crane in the 12-6 victory. A match-up against 1-0 Monterosso to begin the second week of play, Scone will look to cement their place atop League Three.
Beginning their tournament with a rematch of the Prince of Wales Trophy final against Thai Polo NP, Monterosso's Ignacio Toccalino led his team to victory with accurate penalty shooting, scoring one penalty goal in each chukka to capture the victory. Last playing in the Cartier Queen's Cup in 2019, UAE Polo Team returned with an exceptional 14-9 win over Emlor, showcasing a duo of Polito Pieres and Tommy Beresford that dominated possession to heavily outshot Emlor 17-6 in a nearly unstoppable performance.
The second week of play starts with BP Polo, the last of 15 teams to make their debut, against White Crane, followed by two highly anticipated games. Undefeated Scone and Monterosso meet to conclude play on Monday, while Great Oaks LL looks to continue their undefeated run against a tough UAE Polo Team on Tuesday.
Michael Foster - IPA
---