Guards Polo
Club News
Back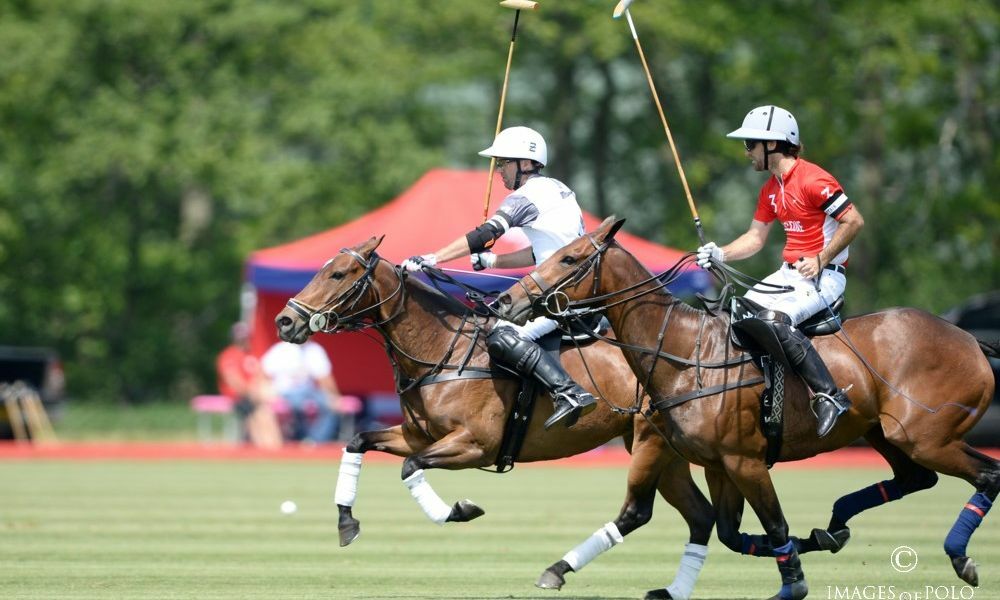 Cartier Queen's Cup Review - Week 1
29th May 2019
---
After the first week of play in the 2019 Cartier Queen's Cup, four teams remain undefeated with La Indiana, Park Place, Talandracas and Dubai emerging as the early favourites. Play resumes on Friday as key match-ups in the third round will leave just two undefeated teams leading into the quarter-finals after La Indiana faces Dubai and Park Place meets Talandracas.
The tournament began with a thrilling one-goal victory for Park Place over Monterosso, surviving a late comeback attempt, while UAE put up a dominant performance in a 14-7 victory over Casa La Vista Ibiza. Despite being outshot from the field, Park Place won the throw-in battle, using the extra possessions to pressure the Monterosso defence and receive opportunities from the penalty line, led by three conversions from Juan Britos in the victory.
UAE were at their best against Casa La Vista Ibiza, with the duo of Sapo Caset and Santiago Toccalino combining for 12 goals and six assists in the commanding seven-goal victory. An impressive team defence from UAE held Casa La Vista Ibiza to zero field goals over the final three chukkas, while creating a quick counter-attack to score 14 goals.
The second day featured the debut of the defending champions La Indiana, who continued where they left off, defeating VS King Power 15-11 behind an 11-goal performance from Facundo Pieres. Building on their chemistry from previous years, Pieres worked effectively alongside Rodrigo Andrade, who finished with six assists in an efficient La Indiana attack that shot 75% from the field.
After a second victory over Scone, La Indiana's Facundo Pieres has 20 goals, while remaining a perfect 7 for 7 from the penalty line. Uncharacteristic foul trouble has left La Indiana conceding 5.5 penalty attempts per game as they lead into a match against undefeated Dubai.
Arguably the story of the tournament, youngster Camilo Castagnola scored an astounding 11 goals in Dubai's opening victory over Emlor, overwhelming their opponents in each area of the game. Their relentless attack proved to also be the best defence, holding Emlor off the scoreboard until the fourth chukka, with Ignatius Du Plessis and Bartolome Castagnola creating numerous turnovers to begin their quick passing attack.
Dubai produced another strong offensive game against Murus Sanctus in a 14-10 victory, building an early lead and keeping their opponent out of reach with an efficient attack. Amassing 19 shots in the game, the Dubai attack has overwhelmed their opponents and sets up an intriguing match against La Indiana.
Despite a loss in their second game, Murus Sanctus produced one of the most thrilling games in the tournament so far, completing a sixth chukka comeback to claim a 9-8 victory over Scone. Trailing by two leading into the final chukka, a balanced team attack for Murus Sanctus was on full display, with a goal each from Facundo Sola, Gonzalito Pieres and Tommy Beresford. Beresford hit a perfect neckshot pass down field to find Sola with time expiring, sending Murus Sanctus to a victory in their opening game.
Scone will strive for their first victory against Emlor on Friday, with Nico Pieres providing a strong attacking presence for his team. He has fired through 11 goals in two games, creating an accurate 67% shooting percentage.
Another game to watch this weekend will be Park Place squaring off against Talandracas. Allowing just 7.0 goals per game, fewest in the tournament, Park Place will be tasked with slowing a potent Talandracas attack that has scored 14 goals in both of their victories. Discipline for Park Place will be a crucial factor in the outcome of the game, with Talandracas's Francisco Elizalde shooting a perfect 13 for 13 from the penalty line. Julian de Lusarreta has played an effective back, while Alejandro Muzzio has excelled in a distributor role, accumulating 3.5 assists per game. Park Place can counter this with their dynamic duo of 10-goaler Hilario Ulloa and 7-goaler Juan Britos, who have both shot over 50% from the field, combining for 5.5 field goals per game.
With all four undefeated teams forced to play against each other, there is still all to play for, with crucial games between teams holding 1-1 records also ub actuib this weekend. Monterosso plays UAE, while Murus Sanctus faces VS King Power. Wins for any of these teams will have a big impact on their positioning leading into the quarter-finals.
---