Guards Polo
Club News
Back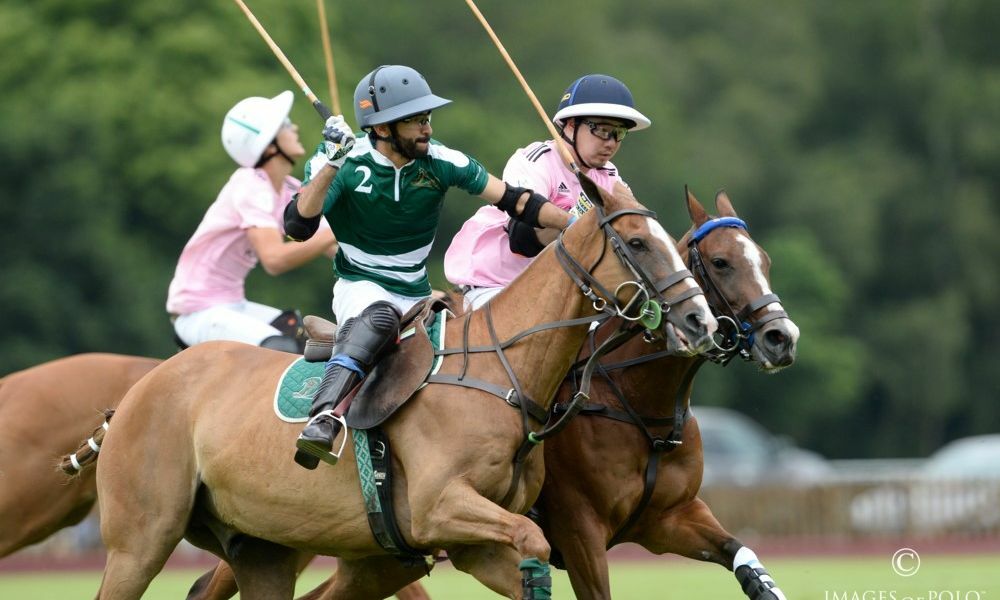 Cartier Queen's Cup Quarter-Finals - Day 2
9th June 2019
---
And breathe. . . should be the instruction after today's Cartier Queen's Cup quarter-final matches! Four well-matched teams delivered 13 chukkas of drama and tension.
First up was last year's finalists, Andrey Borodin's Park Place against Lucas Monteverde Jnr's UAE Polo (rec 1). It was hard to call this game because although Park Place had the edge after the first (2-1), there was little air between them for much of the game. UAE took the lead in the second and by half-time they were 5-4 up. Although there were a lot of runs to goal from both sides, few were converted into points on the scoreboard. The fourth was decisive for UAE, with a goal from Monteverde and a 30-yard conversion by Santiago Toccalino. Park Place could find nothing in reply and the many spectators thought this would be the moment UAE would run away with the game. The fifth was a similar scenario. Both Toccalino and Park Place's Hilario Ulloa scored, giving UAE a three-goal advantage going into the sixth chukker.
Of course, this is high-goal and fortunes can turn as quickly as a polo pony. Such was the case – goals from Juan Britos and Ulloa brought them to within a goal of UAE. Sadly it was at this moment – with only seconds left on the clock and the score reading 8-7 to UAE, that Tom Brodie's horse collapsed. Fortunately Brodie was unhurt but there was a delay and when play resumed, it started with a penalty in favour of Park Place, just yards from goal. Benjamin Urquiza put it through to equalise and moments later the bell rang to mark the end of the chukka. So it was now a golden goal scenario. This delivered plenty of up-and-down play from both sides until Ulloa hit through the winner. Park Place will now play La Indiana at 4pm on Wednesday 12 June at Guards Polo Club.
Top Srivaddhanaprabha's VS King Power defeated Rashid Albwardy's Dubai (rec 2 goals) 13-10 in another thrilling quarter-final match, this time played on the Queen's Ground at Guards Polo Club this afternoon. Dubai had the edge in the first three chukkas – leading 8-5 at half-time. The second half was all about VS King Power, fighting back from the first ball of the fourth chukka. They started to better understand how the young Castagnola boys play and successfully closed them down whenever possible. This tactic was so effective that Dubai failed to score in the fourth, while V S King Power put through a couple.
Top's team gradually added to their tally – Polito Pieres in particular having a great second half, offering some wonderful displays of aerial polo. He also played well with the rising star, Juan Martin Zubia, who made sure that he was always in the right place to receive a pass. In the sixth chukka, VS King Power pulled away from their rivals, securing not only four more goals but a place in Wednesday's semi-final. This victory also meant that VS King Power won the Gerard Leigh Cup, which was presented by David and Jessica Gerard Leigh, son and granddaughter respectively of Guards Polo Club's second Chairman, Col William Gerard Leigh.
---