Guards Polo
Club News
Back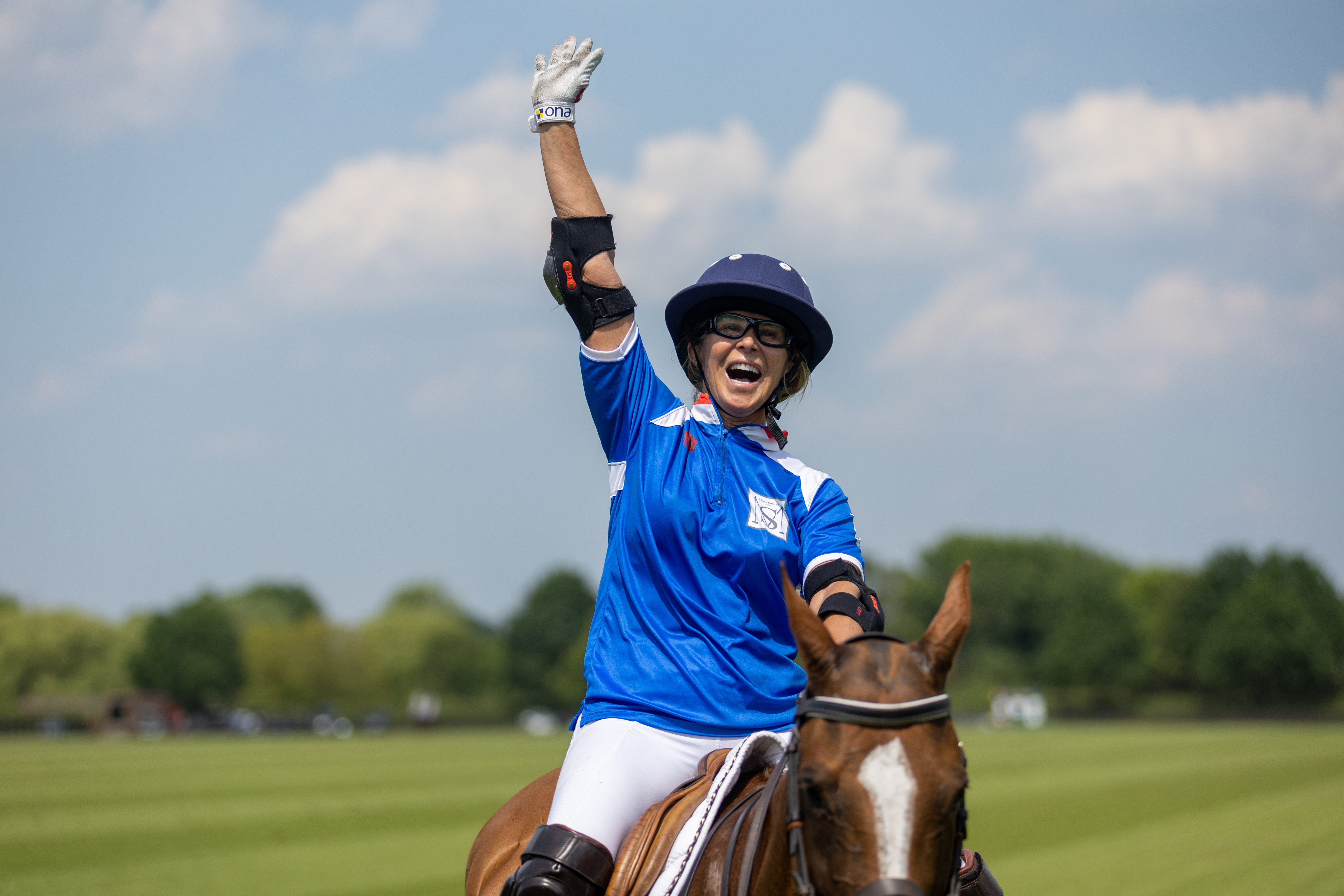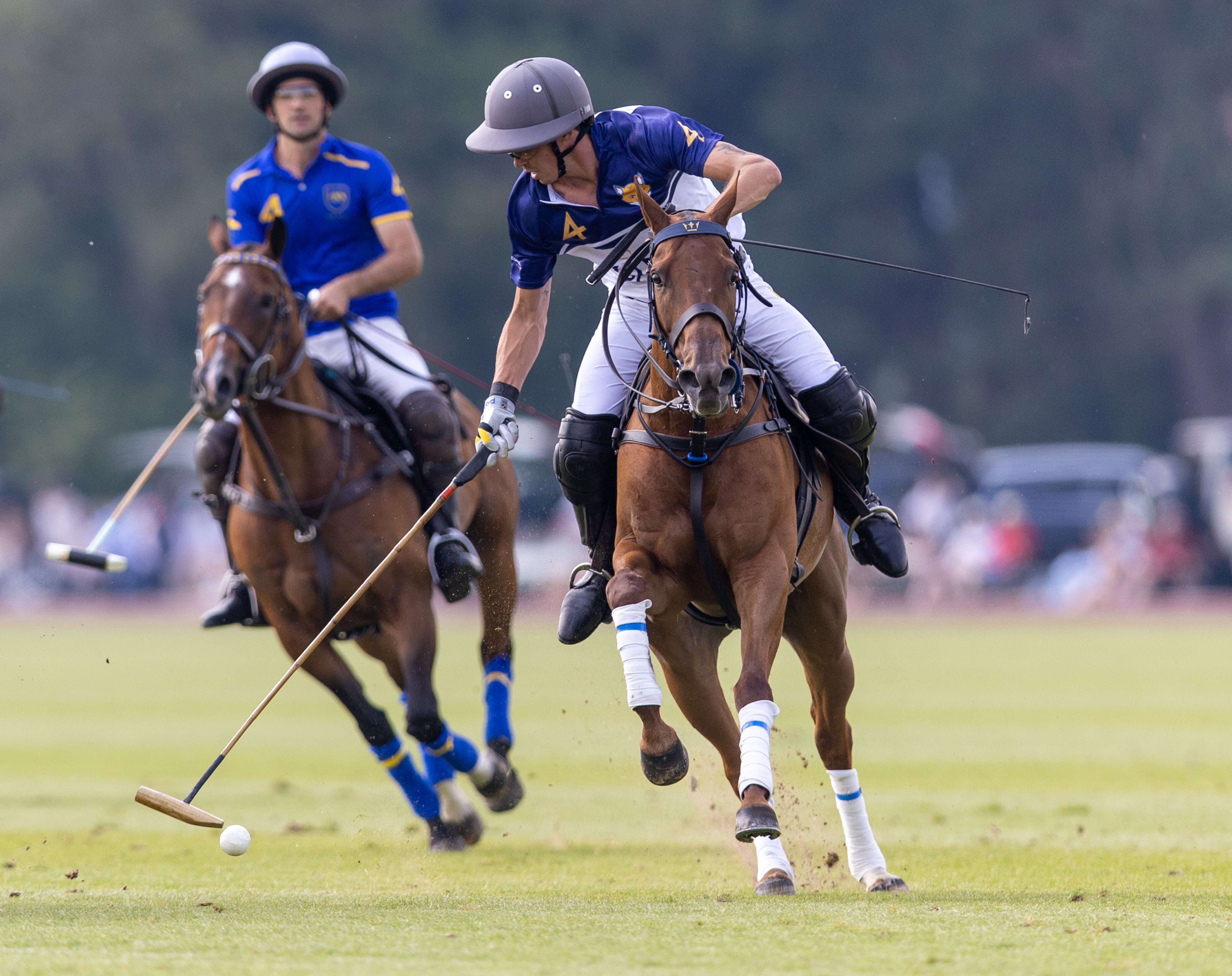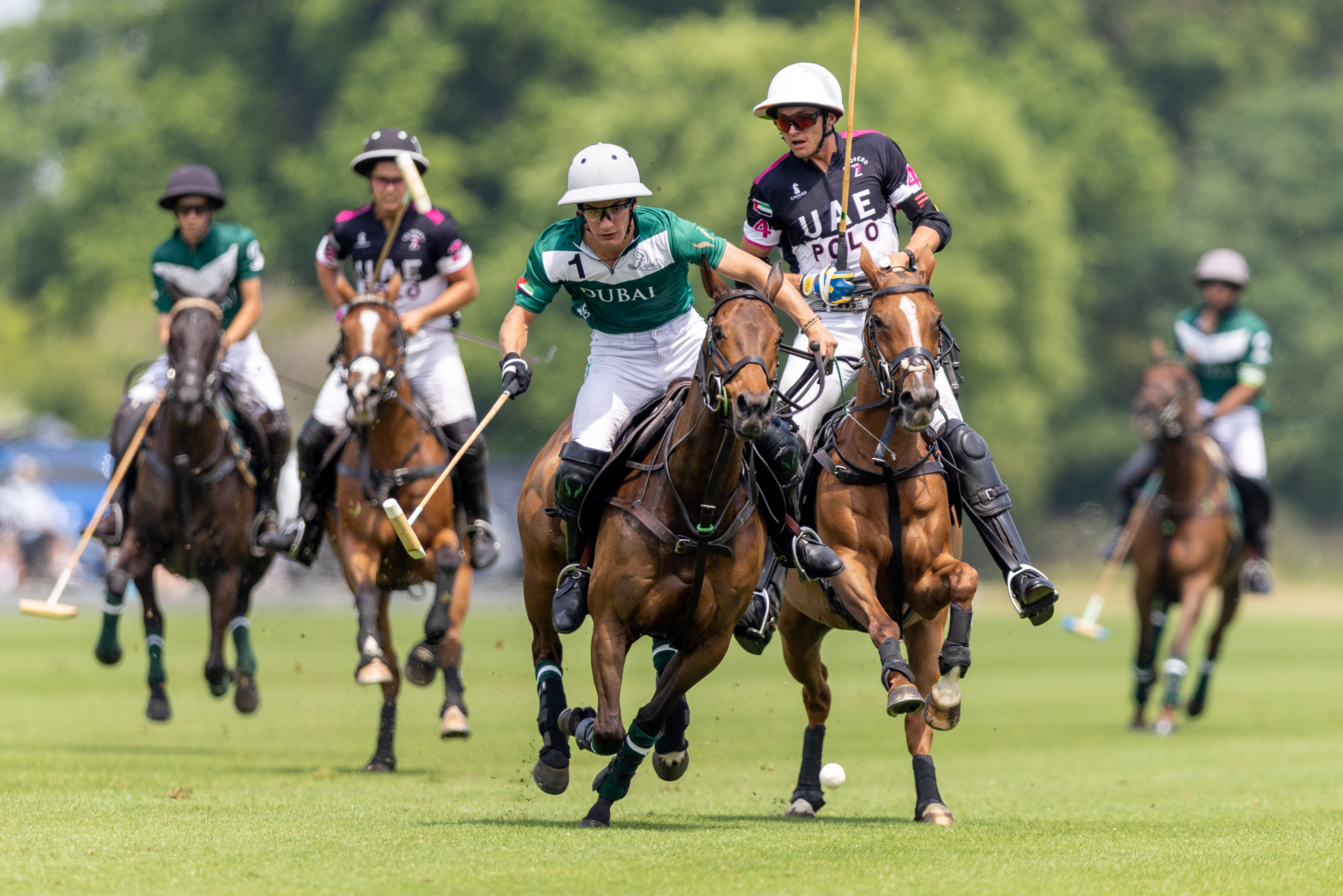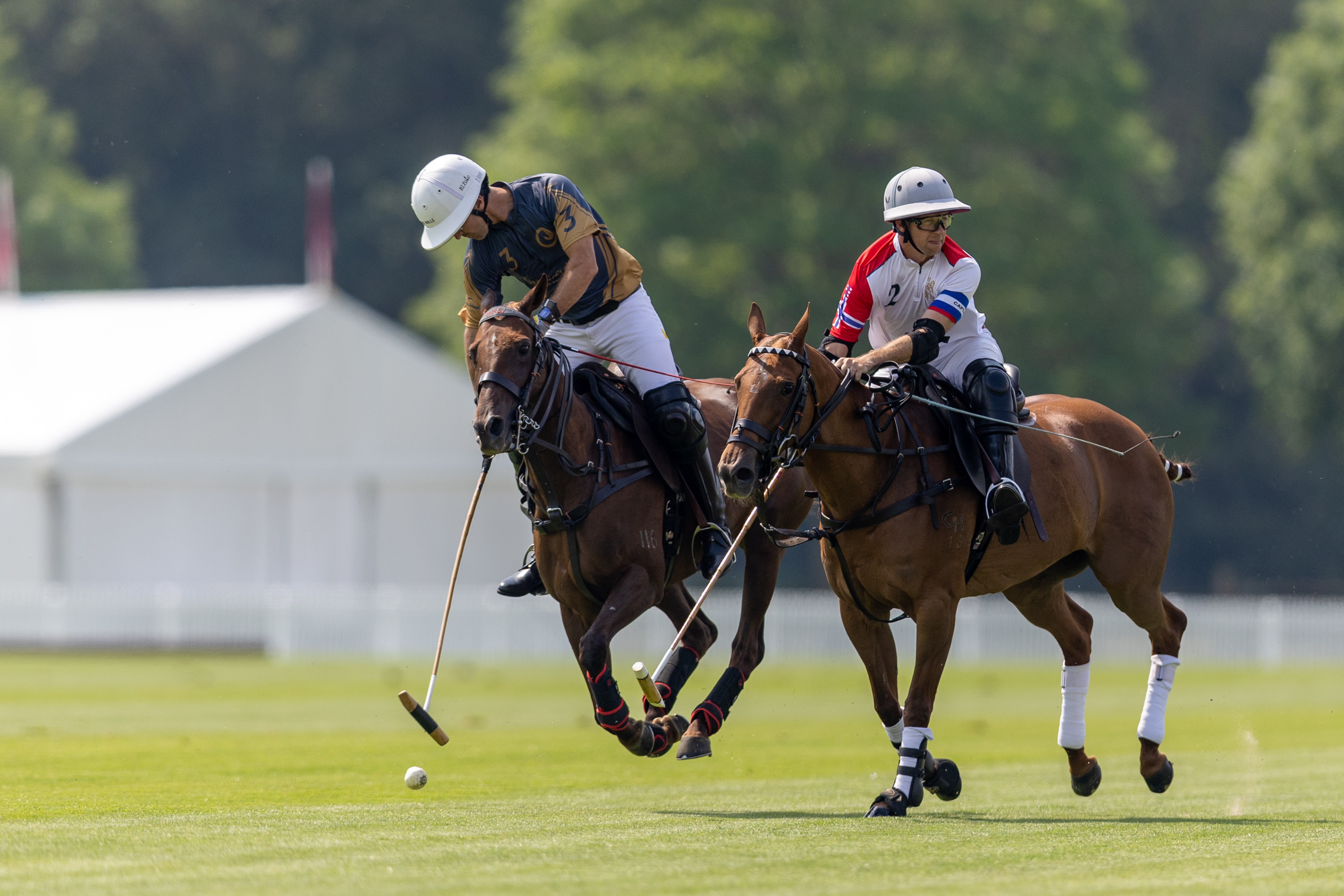 Cartier Queen's Cup Quarter-Finals
14th June 2023
---
This weekend's Cartier Queen's Cup quarter-finals continued to deliver plenty of fast-paced drama. First up was the unbeaten Murus Sanctus team in action against Twelve Oaks at Les Lions. Murus Sanctus raced to a four-goal lead in the opening chukka. Corinne Ricard opening the scoring, while Polito Pieres scored consecutive goals. Charlie Wooldridge ended Twelve Oaks' drought, but Murus Sanctus continued to push forward, missing just one of their first seven shots across two chukkas. Trailing 8-2, Twelve Oaks reorganised themselves and produced an exceptional third chukka. Wooldridge single-handedly scored four unanswered goals to put Twelve Oaks back into contention, levelling the score at 8-all. Murus Sanctus' early momentum had vanished. Using the break to re-strategise, Murus Sanctus rediscovered earlier form and restored their four-goal advantage, thanks to three goals from Marcos Araya. Needing to mount a comeback once again, Twelve Oaks held Murus Sanctus to just one goal over the final two chukkas, providing a glimmer of hope. Joaquin Pittaluga brought Twelve Oaks to within one, but Murus Sanctus held off the late pressure to secure a thrilling 14-13 victory.
The much-anticipated match between King Power and Park Place began on The Princes' Ground with Jeronimo del Carril scoring a field goal and a penalty for an early 2-0 lead. Facundo Pieres responded with a field goal of his own, but the Park Place attack was limited to just two goals through two chukkas. After del Carril's third goal, King Power's Aiyawatt Srivaddhanaprabha made his mark on the game, sending a ball through the posts. Scoring all four of his team's goals, Pieres helped pull Park Place to within one by the break, but they still trailed 5-4. Foul trouble was a factor for Park Place in the fourth chukka, enabling King Power's del Carril to convert three penalties. This left Park Place trailing by four with just two chukkas remaining. Matt Perry and Andrey Borodin cut King Power's lead in half in the crucial fifth chukka, leaving a more manageable two-goal difference going into the final chukka. Manuel Elizalde struck for King Power, but Park Place were resilient and fought until the end. Pieres scored his second safety of the match and quickly followed up with a field goal. It was not enough though and King Power ran out the winners 11-9, receiving the Platinum Jubilee Trophy from Laurent Feniou, Managing Director of Cartier UK.
Sunday's matches began with a contest featuring brother versus brother - Dubai Polo Team's Camilo Castagnola against UAE Polo Team's Bartolome Castagnola Jnr. Demonstrating some excellent polo in the opening minutes, Camilo Castagnola first assisted on a goal from Beltran Laulhe and then proceeded to score three consecutive goals to give Dubai Polo Team a 4-0 lead. In a stunning turn of events, UAE Polo Team dominated the next three chukkas. Holding Dubai Polo Team to just one penalty for the rest of the first half, UAE scored eight of the next nine goals. Singlehandedly scoring four goals in the third chukka, Barto Castagnola propelled the UAE team to a 9-5 lead at half-time. Barto then extended his team's lead, ensuring they were 12-6 ahead at the start of the fifth chukka. Unwilling to be outdone by his brother, Camilo ignited Dubai Polo Team for what had the makings of an historic comeback. Scoring a field goal and a penalty, UAE's lead was now cut to four. Dubai continued to apply pressure which resulted in two more penalties, successfully converted by Camilo, to bring Dubai back to within one. Time ran out for Dubai though and the UAE Polo Team won this epic match 12-11.
The final quarter-final featured La Magdeleine against Vikings on the Queen's Ground, with La Magdeleine delivering an exceptional performance. Displaying an organised defence, they held Vikings to just one goal through four chukkas, giving them a significant lead. After an opening penalty conversion for Pablo MacDonough, Facundo Fernandez Llorente added back-to-back goals from the field to end the first chukka ahead (3-1). La Magdeleine dominated the first half as they surged ahead, led by MacDonough and Llorente. Combining for four goals and three assists over the second and third chukkas, with Santiago Laborde effectively manning the back of the field, La Magdeleine headed into the break with a 7-1 lead. The fourth chukka ultimately sealed the final outcome as they held Vikings scoreless for the third consecutive chukka while producing four goals themselves. Moving forward in the game, Laborde contributed all three field goals as La Magdeleine held a 11-1 advantage. Juan Martin Zubia ended the drought for Vikings, firing through six goals over the final two chukkas. However, this rally was too late and La Magdeleine secured a 12-8 win and now joins King Power, Murus Sanctus and UAE Polo Team in Wednesday's semi-finals.
---