Guards Polo
Club News
Back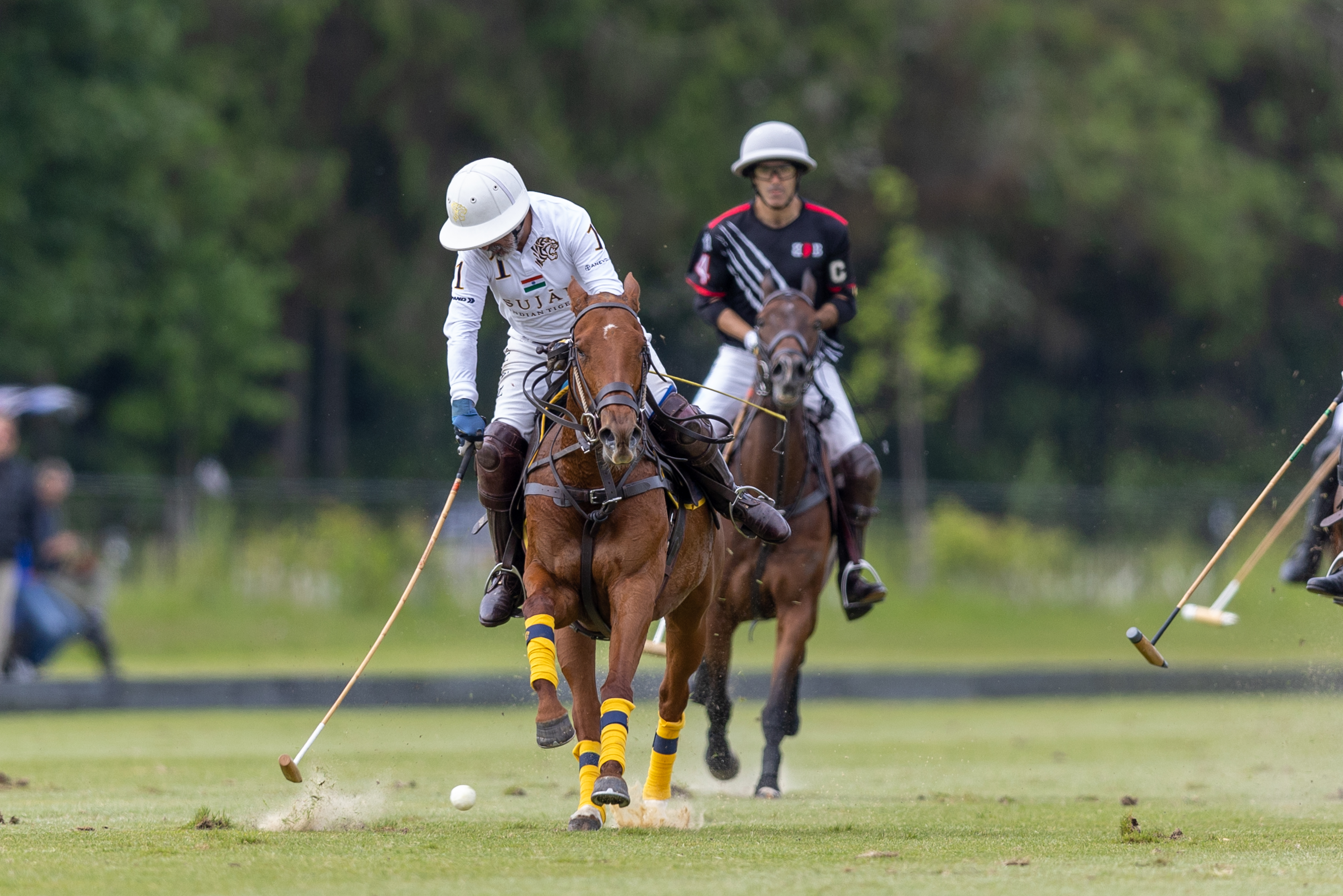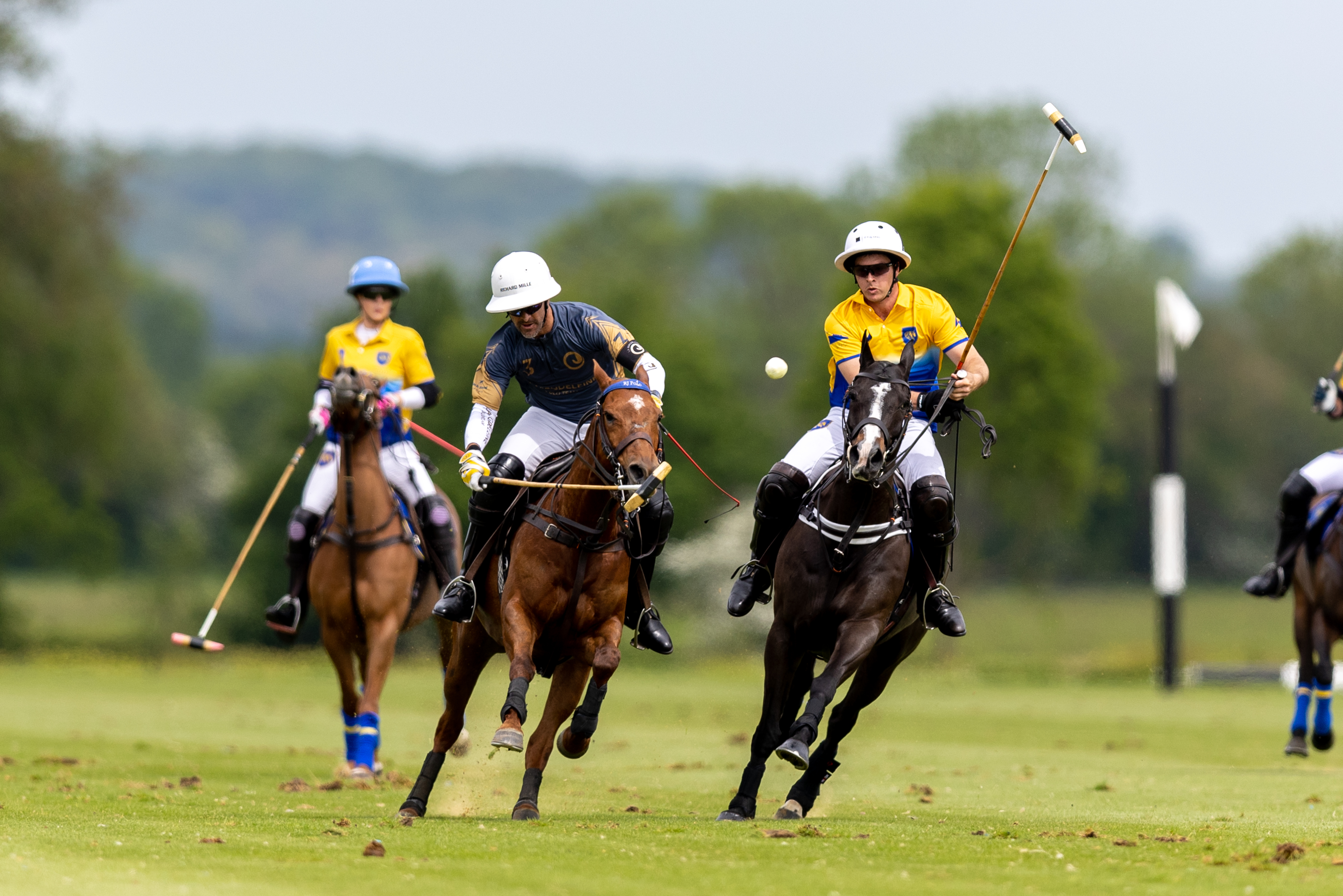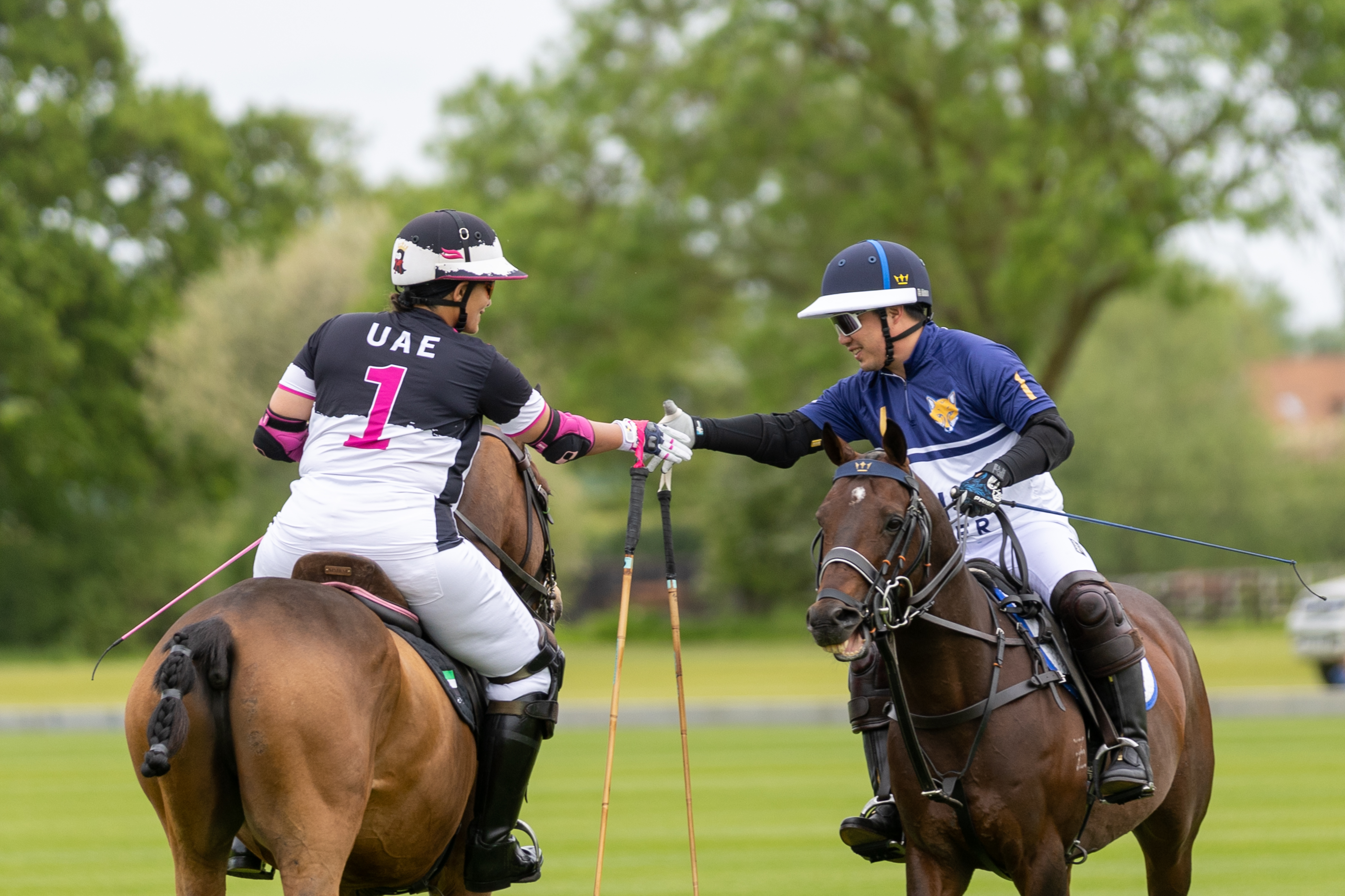 Cartier Queen's Cup Day 1
24th May 2023
---
Seventeen teams have entered the 2023 edition of the Cartier Queen's Cup at Guards Polo Club and so there was much excitement on the opening day of the tournament; and the teams did not disappoint.
La Magdeleine's Pablo MacDonough got off to a hot start scoring four goals, including two penalty conversions. Goals from Park Place Vaara's Hilario Ulloa and Santos Merlos kept Varvara Borodina's team within striking distance, but two more drives from Facundo Fernandez Llorente and Santiago Laborde gave La Magdeleine the 7-4 edge at half-time. Utilising this first-half momentum, La Magdeleine controlled play in the fourth and fifth chukka, putting together a four-goal run to which Park Place Vaara had no answer. Trailing by six at the start of the sixth and final chukka, Park Place Vaara's fight was evident, with Ulloa and Martin Podesta delivering some strong play. However, MacDonough's seventh goal of the match sealed a 14-8 victory for La Magdeleine.
In the second match of Tuesday's tripleheader, King Power controlled play from the outset. This was despite a late team change due to Gonzalo Pieres's riding muscle injury. He and Will Harper were replaced in this game by Manuel Elizalde and Jeronimo del Carril, the later borrowed from the Clinova team. Elizalde, Nico Pieres and de Carril worked well together to deliver a 3-0 lead. Answering for UAE Polo Team, Tomy Beresford led the charge with four goals, alongside Bartolome Castagnola Jr, to seize a narrow 6-5 lead at the break. King Power increased the pressure in the second half though, taking control of the fourth chukka thanks to three goals from del Carril and Elizalde. Holding UAE Polo to just a single conversion off the mallet of Beresford, King Power posted back-to-back, shutout chukkas to extend their lead to three. This team's leading scorer, del Carril, then sent his seventh goal through the posts for a convincing 12-7 win.
Capping off the day's play at Shiplake, Black Bears and Suján Indian Tigers traded goals to initiate play, with Black Bears grabbing a slight edge in the second thanks to conversions from Ollie Cudmore, followed by a drive from Antonio Heguy. Exchanging goals once more in the third, Suján Indian Tigers, making their Queen's Cup debut, struggled to find the flags, while Black Bears' ability to take advantage at the line secured them a 5-4 lead at half-time. Carrying this momentum into the fourth, Juan Martin Nero and Cudmore increased the Bears' advantage by three. Everything changed in the fifth though, thanks to back-to-back goals from Bautista Bayugar. This effort put Suján Indian Tigers back within striking distance. Suján Indian Tigers now had the advantage as two uncharacteristic, missed penalty attempts from the Black Bears opened the door for Bayugar and Elizalde to push this game into extra time. After more than four minutes' of play in the seventh chukka, Jaisal Singh, who said before the tournament that he was "very excited to be playing in this tournament - it has been something I have wanted to do for most of my life" kept his cool to run on his own to goal, delivering that all-important golden goal for his team. An amazing debut from a team that it is brimming with self-belief.
---