Guards Polo
Club News
Back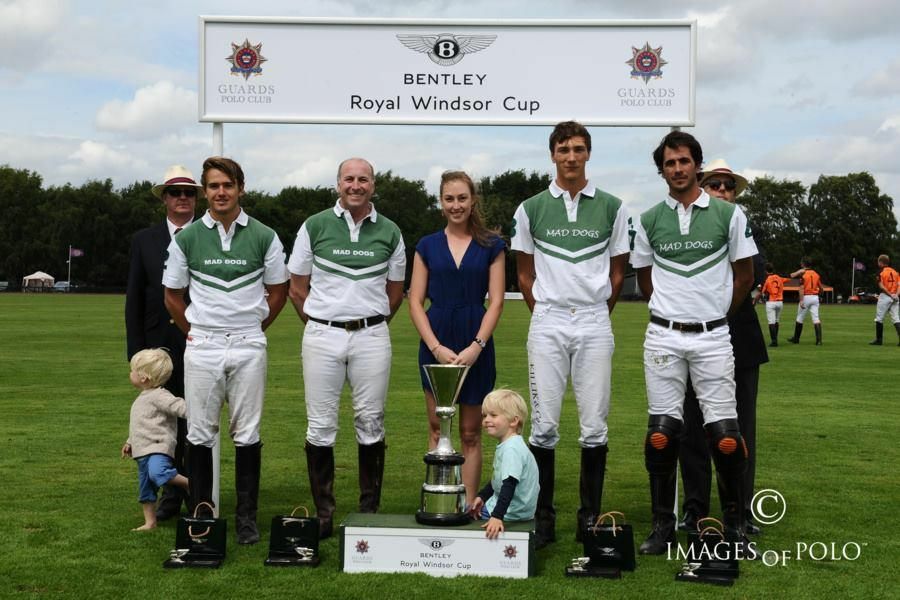 Breast cancer charity is clear winner on Ladies' Polo Day
30th August 2016
---
British Polo Gin team wins The Haven Trophy on brilliant day of sport and hospitality which raises some £20,000 for The Haven
The British Polo Gin team - Polly and Nicola Anderson, Sophie Granchi and Izzy McGregor - may have won the polo on our 4th Ladies' Charity Polo Day, but the real winner was Breast Cancer Haven. Thanks to some wonderfully generous support from players, sponsors, members and everyone who donated the amazing auction prizes, The Haven has boosted its fundraising total for 2016 by some £20,000.
The polo itself was a round-robin match featuring three teams. The Haven supported one squad - Sophie Kyriazi, Mindi Byrne, Livi Alderman and Louisa Donovan, while Jardine of London, creators of gorgeous handbags, sponsored the other team featuring Cappi Granchi, Annita van der Hoeven, Genevieve Meadows and Sandra Schneider.
Of course no match is complete without acknowledging the Best Playing Pony and this game was no exception, although the winning headcollar was more floral than usual! This was presented by Lord Patrick Beresford to the rising talent Izzy McGreogor for her pony Pope.
The Polo Magazine's Most Valuable Player prize, a huge bag full of goodies, went to Guards patron Annita van der Hoeven who had impressed the judges in both of Jardine of London's matches.
There was an additional prize this year too. The Victoria Elsbury-Legg Trophy, awarded for great sportsmanship, was presented to Cappi Granchi of the Jardine of London team. Victoria, a former member of the Polo Office team at Guards Polo Club and a well respected polo writer, died earlier this year and this trophy has been created in her memory.
The Haven (www.thehaven.org.uk) which works tirelessly to offer support and services to those with breast cancer, has an added ink with Guards Polo Club. The charity was founded in 1997 by Sara Davenport, the mother of one of our playing members, Sophie Kyriazi, who appropriately was in action for The Haven team on this day.
---