Guards Polo
Club News
Back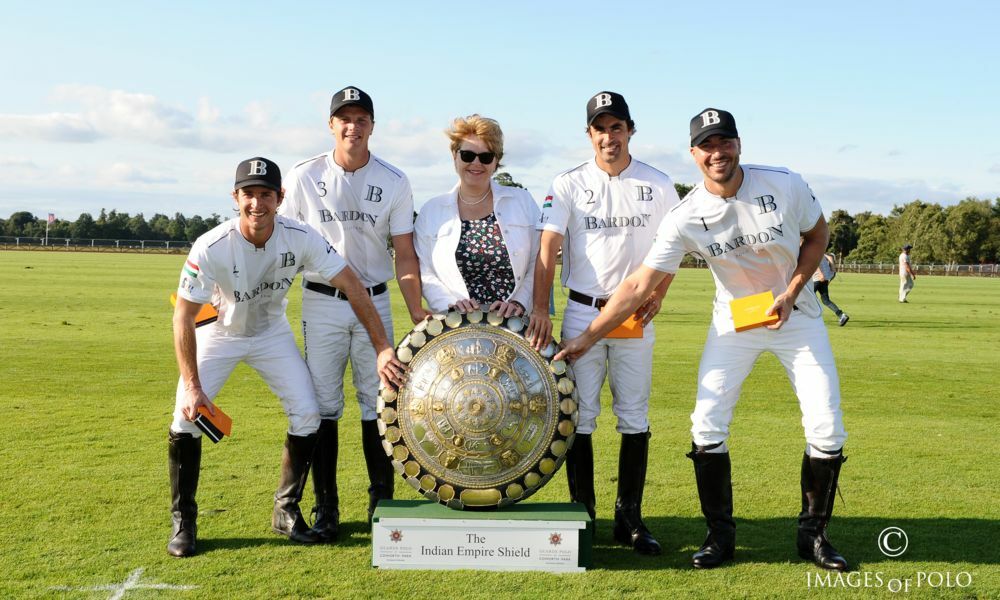 Bardon lift mighty Indian Empire Shield
23rd July 2019
---
Andras Tombor is enjoying a successful 2019 polo season. His team, Bardon,, has already collected the La Martina Queen Elizabeth The Queen Mother's Centenary Trophy and the Mountbatten Cup. On Sunday they added to their collection by winning the 18-goal Indian Empire Shield.
They narrowly beat UAE Polo team by just their handicap advantage - 71/2 - 7 after a tight and thrilling high-goal game on The Queen's Ground. Andras collected this huge shield, which dates back to the 1920s, from Coworth Park General Manager Zoe Jenkins. His team-mate Matias Machado received the Polo Times Best Playing Pony prize for Callaway. Meanwhile UAE's number 3, Benjamin Panelo, was named The Polo Magazine's Most Valuable Player.
Earlier in the day James McCarthy's Emlor team retained the subsidiary final trophy, another equally imrpessive trophy. They beat Andrew Dechet's Kildare 11-6 in a more open game on The Duke's Ground.
---