Guards Polo
Club News
Back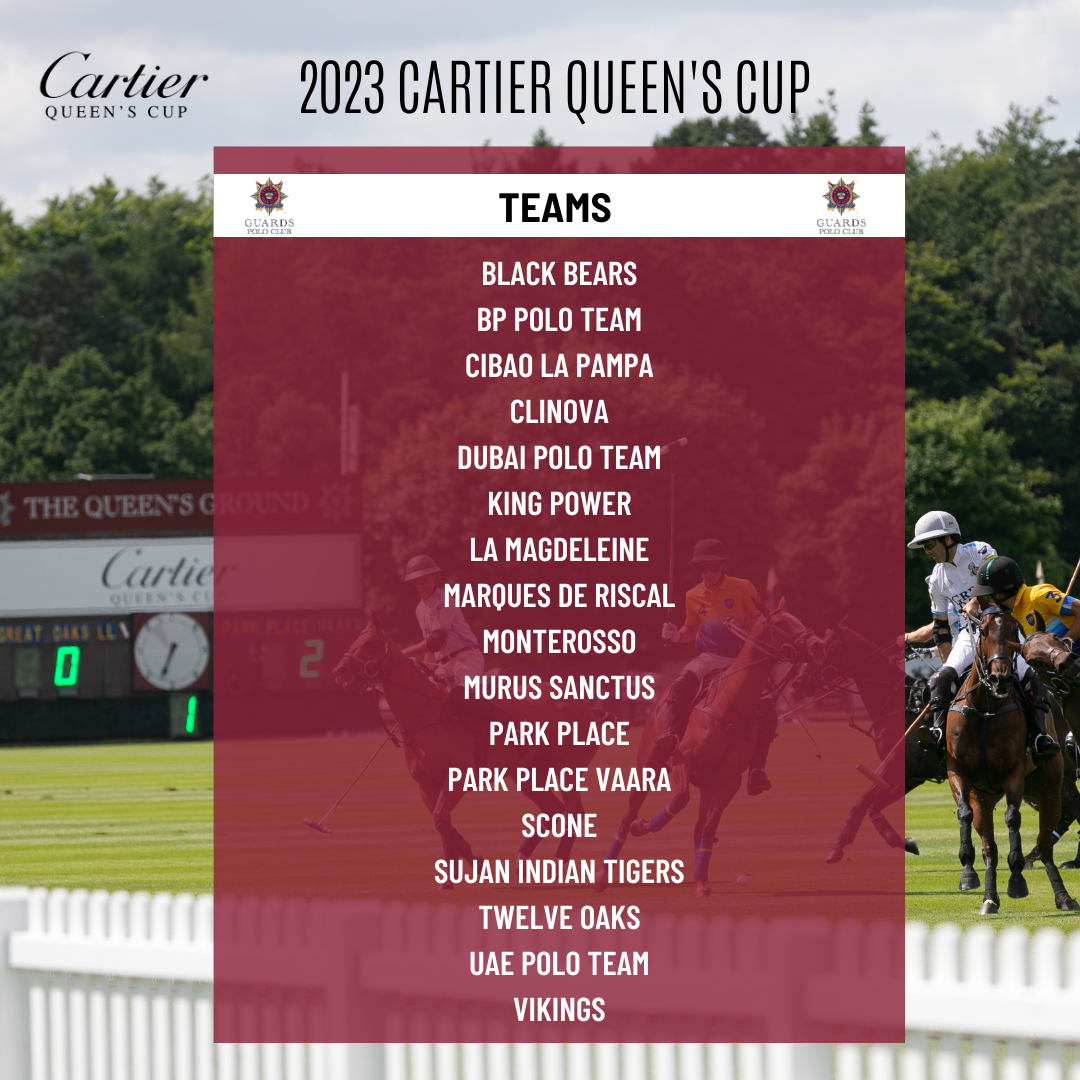 17 teams enter the 2023 Cartier Queen's Cup
4th May 2023
---
We are delighted to announce the 17 teams that are taking part in this year's Cartier Queen's Cup. The tournament will start on Tuesday 23rd May with the final on Sunday 18th June.
One of the most famous polo tournaments in the world, the Cartier Queen's Cup competition brings together the sport's finest players and their remarkable horsepower. Sponsored by Cartier for more than 10 years, this luxury brand brings its distinctive blend of elegance and style to finals day.
Members and Non-Members can purchase both grandstand seats and Clubhouse hospitality for the breathtaking semi-finals (Wednesday 14th June) and the sumptuous finals day (Sunday 18th June) here.
---