Guards Polo
Club News
Back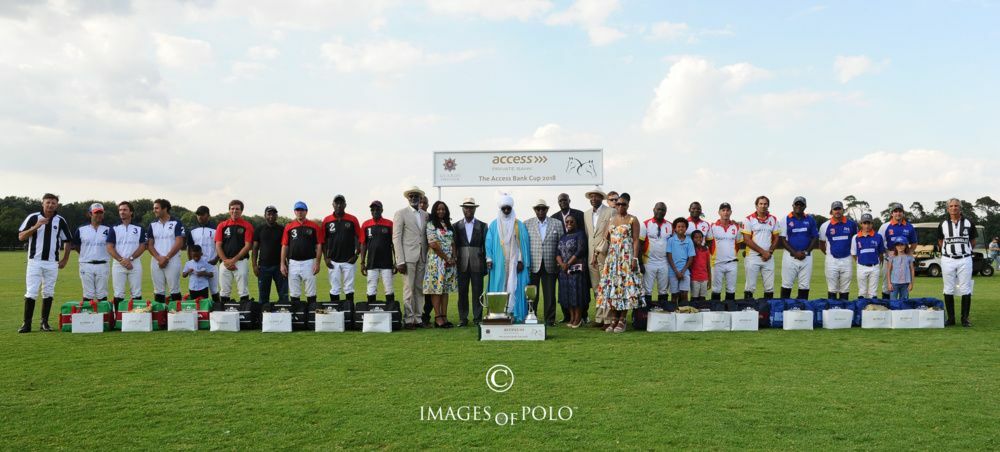 UNICEF Nigeria wins big on Access Bank Day
20th July 2018
---
Access Bank Fifth Chukker might have won the Access Bank Cup on The Queen's Ground at Guards Polo Club on Saturday 14 July, but the bigger winner on this day was UNICEF Nigeria. Herbert Wigwe, Chairman of The Access Bank UK Ltd, a Corporate Partner here at Guards Polo Club, inspired his 600+ lunch guests to dig deep and his call for pledges raised an incredible $2.2 million in no time at all. This fantastic sum will fund 46 classrooms in Northern Nigeria via a Fifth Chukker UNICEF project, for the next five years. That means schooling for some 1,840 children.
Herbert Wigwe said of this impressive fundraising: "Our continuing support for the Fifth Chukker UNICEF initiative is predicated on our view of our role as a change agent in Nigeria and Africa that can help institute socio-economic development through responsible business practice, social initiatives and environmental consideration. We continue to look for ways through which more resources can be pooled towards supporting the children. We are part of the community and as such support its wellbeing."
So there was already plenty to celebrate when Adamu Mahmoud Atta, Diego Cavanagh and Adolfo Cambiaso Senior and Junior, in the colours of the Access Bank Fifth Chukker team rode out to play Damian Duncan's Delaney team for the Access Bank Cup. Duncan had only arrived in the UK that morning and so his place was taken by his young nephew Dishan Ibrahim. Playing on The Queen's Ground for the first time he put up a confident performance, well supported by Nacho Gonzalez, Agustin Merlos and his nephew Juan Cruz Merlos.

With such talent on the field, the match produced some fast runs up the Club's number one ground, much to the delight of the guests. With two Cambiasos in the mix though, it was probably not that surprising that Access Bank Fifth Chukker came out best, narrowly winning the game 5-4. Poroto Cambiaso was later named the Access Bank Most Valuable Player, while one of his ponies, Arroba Moonshine, was named Access Bank Best Playing Pony.
This was the fourth Access Bank Day here at Smith's Lawn and the polo action started earlier in the day with Kola and Tunde Karim's Shoreline team, featuring Guillermo Terrera and Santiago de Estrada, narrowly defeated Ahmed Wadada and Babangida Hassan's Keffi Ponies team - which featured Diego White and Manuel Fernandez-Llorente - 4-3. His Eminence The Emir of Kano, who had watched both games from the Access Bank's exclusive lawn, presented all the prizes, including the Emir of Kano Cup to Shoreline. Tunde Karim also received the Access Bank Most Valuable Player for this match too after a great game alongside his brother.
---