Guards Polo
Club News
Back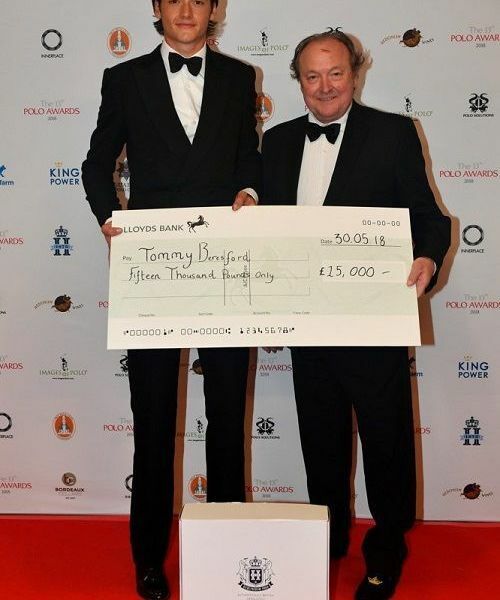 Tommy Beresford named Talacrest Young Player of the Year
31st May 2018
---
Congratulations to Tommy Beresford, who received the Talacrest Young Player of the Year Award at the 13th annual Polo Awards at Guards Polo Club on Wednesday 30 May.

Guards Polo Club's CEO Neil Hobday presented a generous cheque to this young player, who is currently in action with the high-goal Park Place team in the Cartier Queen's Cup.

This important award, which offers financial support to those young players of the game who are considered to have the ability to forge a career in the sport as a professional player, was created and is sponsored by Club patron John Collins and his Talacrest company.

Guards Polo Club would like to thank John for his continued generosity with this prize and his long-term support of the youth academy at Guards Polo Club.
---