Guards Polo
Club News
Back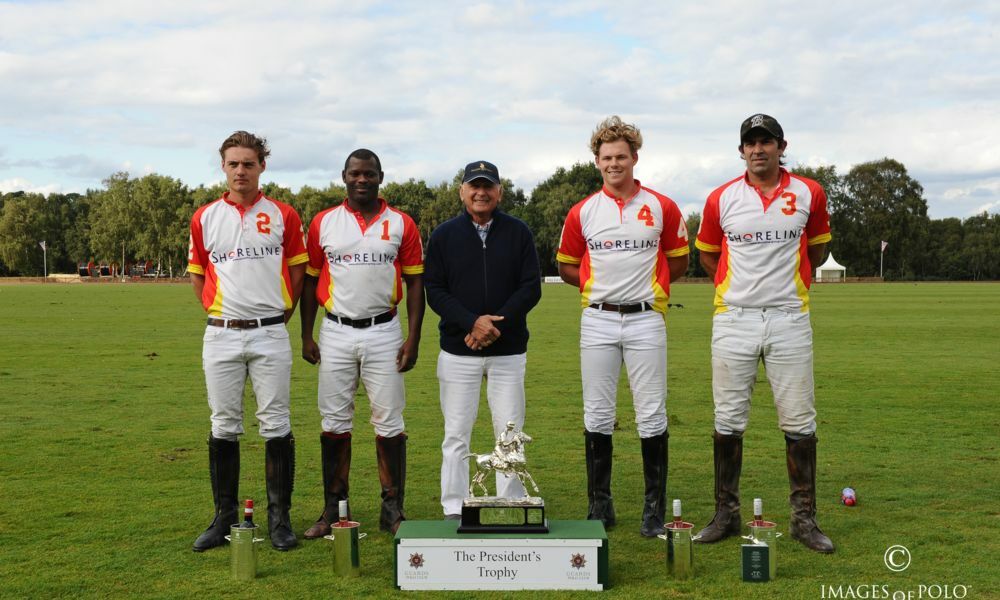 Shoreline win President's honours
8th September 2019
---
Tunde Karim and his Shoreline team lifted the President's Trophy on Saturday after a tight tussle against Stefan Sund's Previse Polo. In fact there was little air between these two teams throughout the four chukkas, played on the Duke's Ground. The scores were reading 3-3 at half time and it was only Shoreline's three goals in the third, off the stick of Santiago de Estrada, to only two in reply from Luke Wiles of Previse that gave them the winning edge.
The sub final, featuring Alan Fall's Mad Dogs and Jonathan Hare's Harum Scarum, was equally close. Mad Dogs came out best, 6-5, with Jeremy Pemberton subbing for the injured Mad Dogs patron.
Shoreline: Tunde Karim (0); James Mann (1); Santiago de Estrada (6); Ed Banner Eve (3). Previse: Stefan Sund (0); Luke Wiles (1); Tom Brodie (5); Pedro Harrison (4).
Mad Dogs: Will Emerson (5); Jeremy Pemberton (0); Jose Araya (3); Will Harper (3). Harum Scarum: Jonathan Hare (0); Segundo Darritchon (1); Hamza Mawaz (4); Ryan Pemble (5).
---