Guards Polo
Club News
Back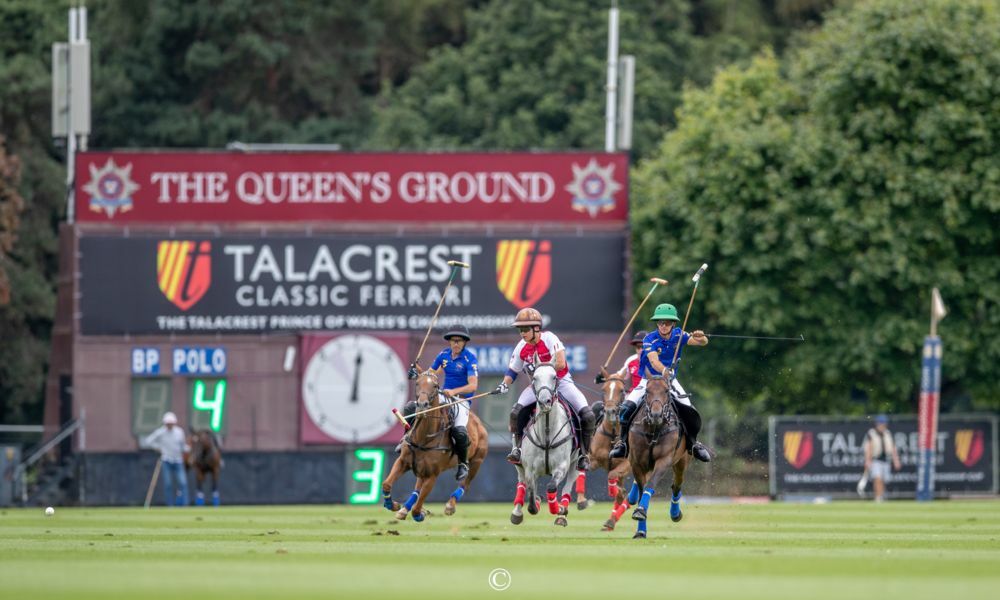 Park Place Start Defence of Talacrest Title with a Win
31st July 2022
---
On the second day of competition in the Talacrest Prince of Wales's Championship Cup, Park Place, fresh off their victory in the British Open, immediately set the tone against the 20-goal BP Polo team (rec 2 goals) with three consecutive drives from Sam Wisbey, Juan Britos and Hilario Ulloa.
Answering in the latter stages of the first chukka, Rufino Bensadon found success from back-to-back goals to keep BP Polo just ahead. Dominating the second, Hilario Ulloa kicked-off Park Place's offensive blitz, accounting for three goals, including two successful conversions. Now leading by two, Park Place kept the pressure on BP Polo as Santos Merlos and Ulloa combined for four goals on five shots. Managing just one goal from Genaro Ringa for BP Polo's first scoring drive since the first chukka, Park Place's ability to control the ball and keep BP Polo pinned defensively led to an impressive 10-5 Park Place advantage at half-time.
Outscoring BP Polo once more, Ulloa and Merlos teamed up again to begin the second half as Park Place accelerated forward to keep BP Polo trailing by six. Continuing to build on their attacking success, back-to-back goals from Merlos and Britos were answered by a BP Polo team finally starting to find their footing, registering goals from Bensadon and Joevy Beh to initiate BP Polo's strongest chukka of the match in the fifth. Coming together on both sides of the ball in the sixth, BP Polo outscored Park Place for the first time in the match with two penalty conversions from Ringa and Beh, as Bensadon contributed from the field. Despite keeping Park Place off the scoreboard in the final chukka, Park Place's ability to string together multiple scoring drives throughout the match resulted in a lead that could not be overcome as Park Place secured a 14-11 victory.
---