Guards Polo
Club News
Back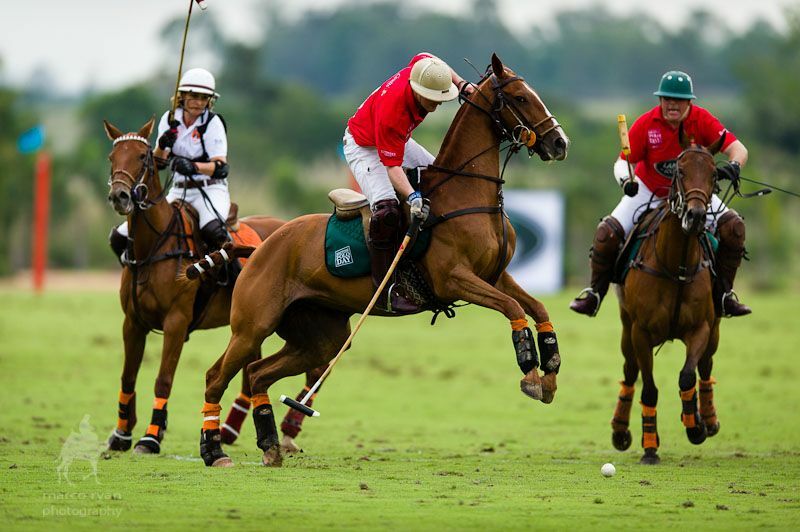 Marchfield battle to win Indian Empire
20th July 2016
---
Thrilling 18-goal tussle against Black Bears sees Saad Audeh add his team's name to this mighty trophy
Saad Audeh's Marchfield team produced a strong performance to win the mighty Indian Empire Shield at Coworth Park. They defeated Guy Schwarzenbach's Black Bears, who have been hoovering up many of the 15- and 18-goal prizes this season; winning the match 9-8.
Guillermo Terrera, who was later named The Polo Magazine's Most Valuable Player, was especially impressive, producing some fabulous runs down the field to goal, often outpacing his Black Bears' opponents.
The first chukka was really close, with Black Bears having a one goal advantage (2-1) going into the second. Then Marchfield turned on the pressure, with Federio Bodou and Terrera having a brilliant couple of chukkas. At one point, Audeh's boys were 7-3 ahead and at half time they had a comfortable 7-4 lead.
Of course the Bears are a talented team and one can never afford to relax when playing against them. A great partnership between Paco O'Dwyer and Juan Cruz Merlos saw them close the gap to just 7-6 in the fourth. Although Manuel Plaza's brilliant angled shot to goal demonstrated that Marchfield were still very much in command of this game.
Such was the tension on the field that penalties marred the final chukka, with Merlos successfully converting two to bring the Bears very much back into contention. However, the final bell went before the Bears could force extra time and it was considered by the spectators at Coworth Park that the best team had definitely won the day – and the magnificent trophy!
Zoe Jenkins, the General Manager of Dorchester Collection's Coworth Park Hotel presented the prizes, including the Polo Times Best Playing Pony Rug to Terrera and his groom, Nahuel, for Vegas. Terrera had played this pony in the third and fifth chukkas.
Seven teams had entered this 18-goal contest and the sub final saw a win for Karan Thapar's EFG Aravali. They defeated Simon Arber's Four Quarters Orange 9-6 earlier in the day.
Marchfield: Manuel Plaza (6); Guillermo Terrera (8); Federico Boudou (4); Saad Audeh (0). Black Bears: Guy Schwarzenbach (1); Max Charlton (7); Juan Cruz Merlos (4); Paco O'Dwyer (6).
EFG Aravali: Karan Thapar (0); Alfonso Pieres (4); Alejandro Muzzio (7); Jaime Huidobro (7). Four Quarters Orange: Simon Arber (0); George Meyrick (6); Richard Le Poer (6); Alejo de Tarenco Stirling (6).
---