Guards Polo
Club News
Back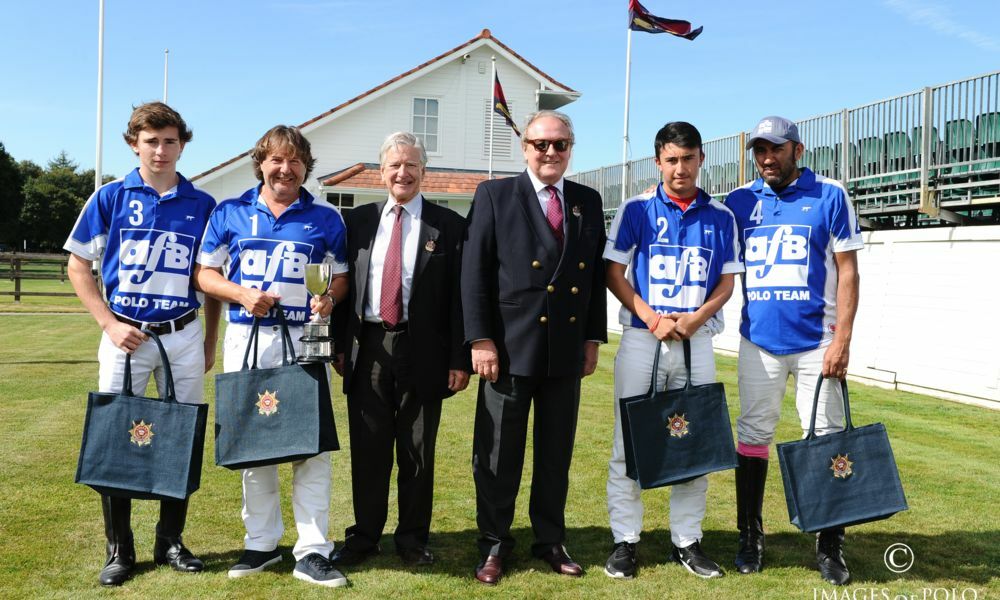 Clive Reid's AFB finish season with Chairman's honours
21st September 2018
---
Clive Reid's AFB finished their season in the best way possible - with a victory. They defeated Chris Bruckner's Asian Art 10-6 in a competitive Chairman's Cup Final. Things had looked a little different at the start of this match - AFB failed to score at all, while Asian Art fired through three goals - but AFB found their form when it mattered and never looked back.
Clive's team got into the game in the second chukka. Much of this resurgence of form was thanks to the patron himself, who fired through several goals. Not surprisingly, and much to Clive's delight, he was later named The Polo Magazine's Most Valuable Player.
Six teams had entered this year's tournament and so there were two further matches on this morning - ensuring every team had one final match. Alan Fall's Mad Dogs defeated the De Bys' Jacaranda 7-31/2 to claim the Directors' Cup. Meanwhile, Vivek Rawal's Tashan Polo collected the Farewell Trophy. They beat Julian Drake's Cuervos Negros 6-5 in a closer contest.
With the Club bathed in warm September sunshine there was a fantastic atmosphere at Smith's Lawn for this final day of action. Perrfect weather for all the Chairman's Tournament players to gather for the annual teams photo, taken on the steps of the La Martina Store.
---